Tapir rescued after falling into drain

Last Update: 15/09/2019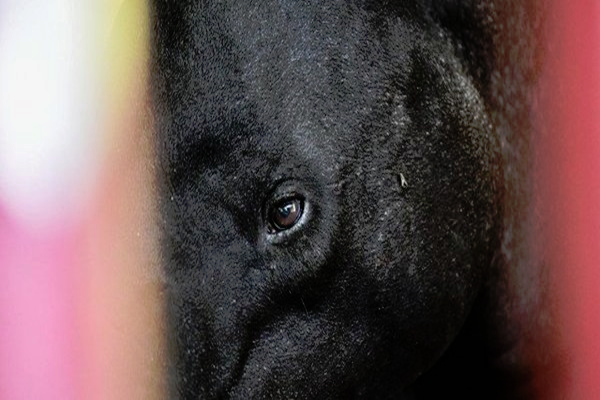 KUALA TERENGGANU, Sept 15 -- The Terengganu Fire and Rescue Department (JBPM) had rescued a tapir that had fallen into a drain at Kampung Kubang Lembek, Manir here last night.
Operations Head of the Kuala Terengganu Fire and Rescue Station, Senior Fire Officer II Junaidi Mohamad said six firemen together with an engine were rushed to the location of the incident after receiving a call at 11.49 pm.
He said the firemen took about 90 minutes to rescue and take the tapir on land after it had fallen into the two-metre deep drain.
"With the help of villagers, the firemen placed a hose under the animal's stomach to lift it up after the animal had been trapped in the drain.
"During the rescue operation, the firemen faced several difficulties in placing the hose under the animal's stomach because of the movements made by the tapir while it was in the water," he said when contacted by Bernama,
After the rescue operation, Junaidi said the tapir was believed to have lost its way from the jungle near the village and later rushed back into the jungle.
-- BERNAMA