School repairs: selection process based on physical condition

Last Update: 15/09/2019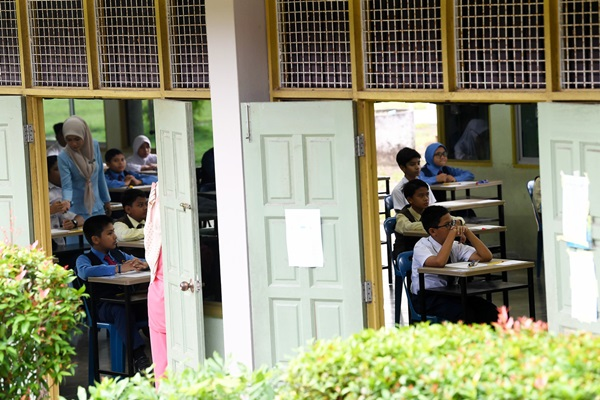 BINTANGOR, Sept 15 -- The selection of schools for the project to repair dilapidated schools in Sarawak will be made based on their physical conditions said Works Minister Baru Bian.
He said it would also include schools that had been categorised as unsafe by the Public Works Department, the State Education Department and District Education Office.
According to him, the cabinet had approved an allocation of RM1 billion for the implementation of the project in Sarawak involving three phases from August this year until next year.
"The Finance Ministry has agreed to allocate a total of RM350 million for 37 dilapidated schools in Sarawak," he said at the groundbreaking of the dilapidated school repair project for Sekolah Kebangsaan (SK) Bandar Bintangor here today.
He added that besides the conventional approach, the project would also use the industrial building system (IBS) technology to speed up its completion.
Meanwhile, Baru said the project for SK Bandar Bintangor was built under Package 5 of the dilapidated school project 2019 in Sarawak.
He said other than SK Bandar Bintangor, SK Ulu Entaih and SK Ulu Entabai in Julau were also under Package 5 of the project.
The project at SK Bandar Bintangor which began on Sept 4 and expected to be completed in February next year involves the construction of eight classrooms, toilets and water tanks valued at a cost of RM7,118,115.10.
-- BERNAMA