Country's finances must be spent wisely - PM

Last Update: 17/09/2019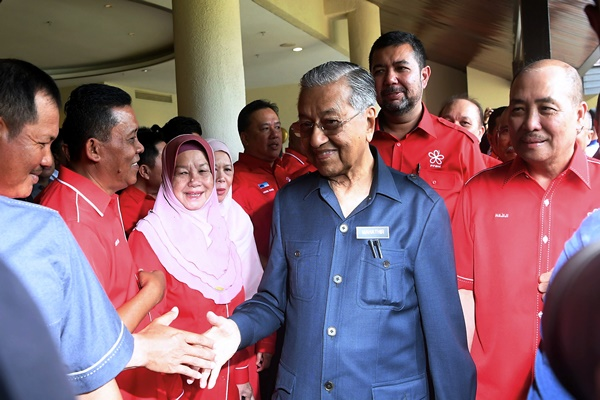 KOTA KINABALU, Sept 17 -- The country's finances must be spent wisely by setting priorities, said Prime Minister Tun Dr Mahathir Mohamad.
This is why other expenditures may have to be reduced, he said.
"The country has a debt of RM1 trillion and if not paid will go bankrupt.
"A lot of the proceeds of the state used to pay off the debt was taken by Najib (Former Prime Minister Najib Tun Razak), that is his legacy," he said when met by reporters after attending the Parti Pribumi Bersatu Malaysia (Bersatu) luncheon with the party leadership in Sabah here today.
He was asked by reporters about the federal government's commitment to Sabah that required funds from the federal government for development.
The prime minister said the poorest state in the country was not Sabah but Perlis and Kedah.
"Sabah is the richest state in this country, it has deep sea oil," he said.
At the event, Mahathir, who is also the Chairman of Bersatu, also met with the leaders of the Sabah Bersatu, youth wing and division leaders.
Also present were Sabah Bersatu Leadership Committee chairman Datuk Hajiji Mohd Noor and Bersatu deputy president Datuk Seri Mukhriz Tun Mahathir.
It was part of the Prime Minister's programme on a one-day visit to the state and had earlier met with Sabah Chief Minister Datuk Seri Mohd Shafie Apdal and Sabah Cabinet Ministers at the Sabah State Administrative Centre here.
He arrived here this morning from Kuching, Sarawak after attending Malaysia Day celebration last night and is expected to return to the capital this afternoon.
-- BERNAMA