Forest fires: Indonesia says it's coordinating with Malaysia

Last Update: 17/09/2019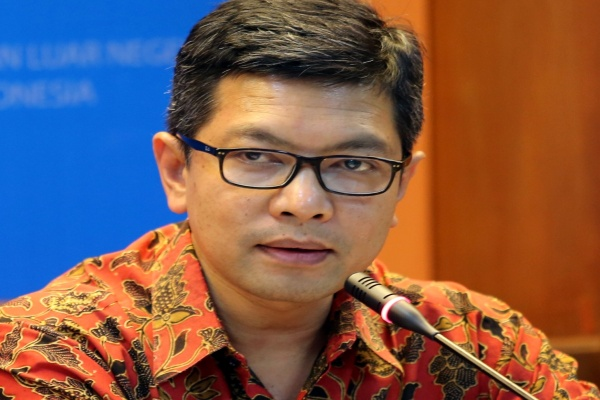 JOHOR BAHRU, Sept 17 -- The Indonesian government has been coordinating and communicating with the Malaysian government in its effort to combat the current forest fires in Sumatera and Kalimantan.
Its Foreign Affairs Ministry's Southeast Asian Affairs director Denny Abdi said Indonesia was currently trying its best to tackle the problem and described it as "not an easy task as the forest fires involved peatlands, where fires occur deep underground".
"We are coordinating between governments, Malaysia-Indonesia. We understand the impact of the haze. Our community as much as Malaysians are also suffering from the haze.
"The government of Indonesia is trying to use all the resources. So far, we have deployed almost 30,000 people on the ground and on top of that, we also deployed about 50 helicopters for aerial water-bombing to put out the fire," he told reporters here today.
He earlier launched a 'Business Meeting and Networking 2019' event organised by the Consulate General of Indonesia in Johor Bahru. Also present was Indonesian Consul General in Johor Bahru, Sunarko.
Denny was asked whether Indonesia would accept Malaysia's offer to assist it in tackling the forest fires there.
Further asked whether Indonesia would take stern action on Malaysian-based plantation companies in Indonesia that were allegedly responsible for the forest fires, he said any culprit regardless, would be dealt with.
"We don't differentiate which companies belong to which country, so whoever these companies belong to... whether Malaysia, Indonesia or other countries, (if proven), the government will take action against them," he said.
Denny said the fires could have been started from slash and burn activities for farming.
"Because sometimes they do this for land clearing.. this is the cheapest way if they want to clear the land. But you know, this (action) is breaking the law," he said.
Yesterday, Indonesian President Joko Widodo said stern action would be taken against individuals or companies responsible for forest fires in Kalimantan and Sumatera, which have resulted in serious haze not only in Indonesia but also some Southeast Asian countries including Malaysia and Singapore.
-- BERNAMA