Bids for vehicle registration number series 'ALL' to start this Thursday

Last Update: 17/09/2019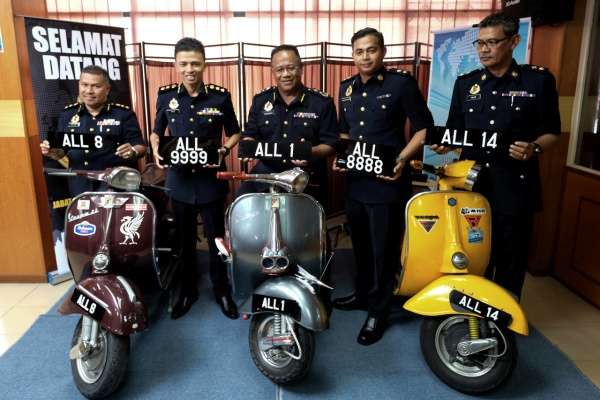 IPOH, Sept 17 -- The Perak Road Transport Department (RTD) will open bidding for vehicle registration number series 'ALL' to the public this Thursday until next Monday.
Perak RTD Director Severinus Tukah said the RTD expects to collect at least RM1mil worth of bids for the series through the first time implementation of its e-bidding system, JPJeBid, in Perak.
"The previous bid was held manually for the AKU series which collected RM3.1 million, making it the highest collection so far for us," he told a media conference here today.
Severinus said members of the public can start bidding from 12 am on Sept 19 until 11.59 pm on Sept 23. The results will be announced on Sept 24.
"The winning bidder must register the number within 12 months," he added.
The system can be accessed through the JPJebid application or through RTD portal https://jpjebid.jpj gov.my/ebid/.
Meanwhile, Severinus said the Perak RTD will hold an auction on Sept 25 to sell off vehicles which include 81 cars, three vans, one lorry, and 20 motorcycles, seized in connection with various offences.
-- BERNAMA