Kedah government to discuss with MOE on aid for school damaged in fire

Last Update: 17/09/2019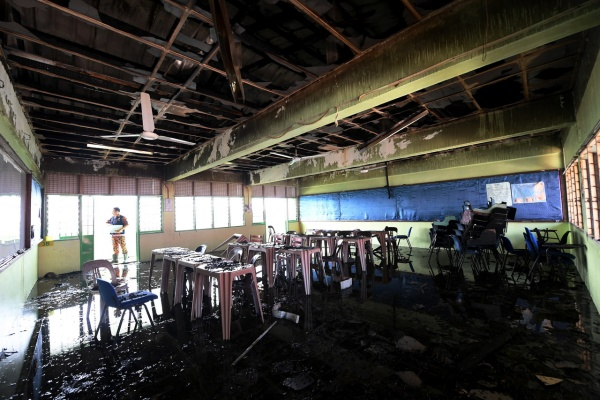 ALOR SETAR, Sept 17 -- The Kedah government will discuss with the Ministry of Education (MOE) on the aid to be given to Sekolah Menengah Kebangsaan St Michael which caught fire at noon today.
State Education and Human Resources Committee chairman Dr Salmee Said said the fire damaged the school auditorium and three classrooms.
When the fire broke out, there was no student in the auditorium, while the students in the three classrooms managed to leave the building on time before the fire spread," she said, adding that roof and ceiling of the three classrooms were damaged in the fire.
Speaking to reporters when visiting the school, Dr Salmee said she would also request the ministry carry out checks on the fire safety equipment in schools, including the water hose and fire hydrants.
"When the fire broke out, the school staff attempted to pull the water hose, but it cannot be used," she said.
Meanwhile, the Kedah Fire and Rescue Department assistant director (operations) Senior Superintendent Mohamadul Ehsan Mohd Zain said the fire caused 35 per cent damage of the auditorium and the three classrooms which were on the third floor of the three-storey building.
-- BERNAMA