HUSM offers three types of breast reconstruction procedure

Last Update: 17/09/2019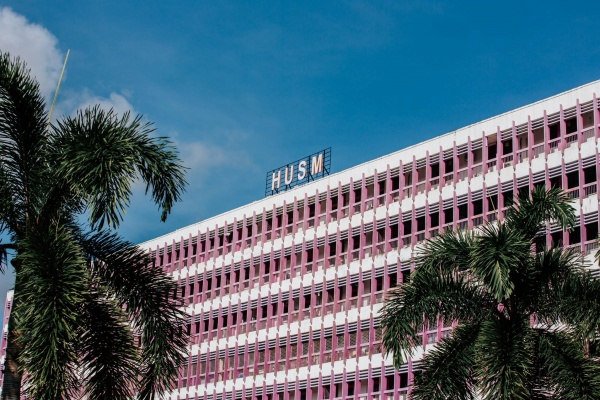 KOTA BHARU, Sept 17 -- Universiti Sains Malaysia Hospital (HUSM) is offering three methods of breast reconstruction for cancer patients.
HUSM Plastic Surgery and Reconstruction specialist Dr Siti Fatimah Noor Mat Johar said one of the types of reconstruction offered was Autologous, which is to use a patient's own body tissue, Prosthesis (fake breast/implants), or a combination of Autologous and Prosthesis.
According to her, as soon as it is confirmed that a patient has breast cancer she is advised to undergo mastectomy surgery (removing breast areas exposed to cancer cells) followed by radiotherapy or chemotherapy if needed.
"After undergoing mastectomy surgery, we would recommend that patients undergo a reconstruction procedure to restore their breast to the original shape," she said.
She was speaking to reporters at a talk, "Tergantikah Mahkota Kedua Wanita", attended by 30 participants comprising HUSM staff, cancer patients and training specialists at the HUSM health campus here today.
Siti Fatimah Noor described the Autologous method as comparably the best and usually preferred by breast cancer patients because of its sustainability.
"In fact, through this method the breast constructed using the patient's own body tissue taken from other parts of the body is able to produce soft, almost natural breast and sits well with body temperature.
"Most patients reject the prosthesis method for fear of having a foreign element in the body and the cost that can reach up to RM3,000 per implant depending on the type and quality," she said.
She said, 500 breast cancer patients have undergone various reconstruction procedures at HUSM.
-- BERNAMA