Forest fire fighting operation involving Bombardier CL-415 postponed

Last Update: 18/09/2019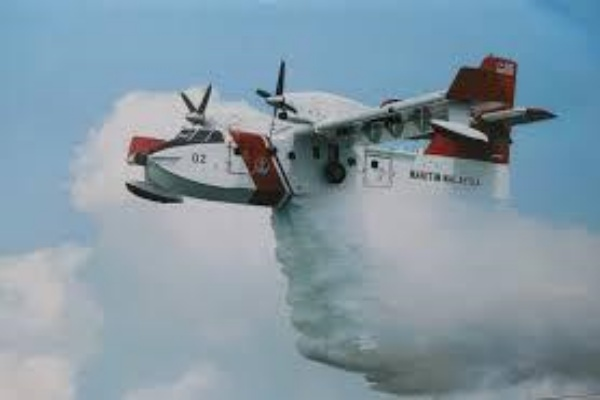 SRI AMAN, Sept 18 -- A forest fire fighting operation using a Bombadier CL-415 aircraft owned by the Malaysian Maritime Enforcement Agency (MMEA) at Kampung STC here had to be postponed due to unavoidable circumstances.
Sarawak Fire Assistant Director (Operations) Tiong Ling Hii said the low tide in the river, as well as fishing activities and passing boats, made it difficult for the aircraft to fly low and obtain water.
"In addition, the aircraft has also reached its flight time limit and requires maintenance before returning to operation.
"The operation will continue once the river is completely free of all obstacles and the aircraft is ready to fly," he told Bernama.
Checks by Bernama at the scene found a Bombardier aircraft hovering over the affected area, but no water was being sprayed.
After announcing the cancellation of the fire fighting operation using the aircraft, the fire department at the scene resumed efforts to extinguish the fire with a force of 15 personnel per shift.
Earlier, a helicopter belonging to the Fire and Rescue Department that was supposed to fly from Miri to help in peat fire dousing operations in Sri Aman and Betong, here, had to turn back due to the haze.
Sarawak Fire and Rescue Department director Khirudin Drahman said the helicopter left from Miri this morning but had to turn around after reaching the Niah area, due to visibility of less than 500m.
"So upon the advice of Air Traffic Control, for the safety of the crew, even though they were trying to help us, they had to turn around," he told Bernama.
-- BERNAMA