Merger: UniSZA to strive for greater excellence

Last Update: 19/09/2019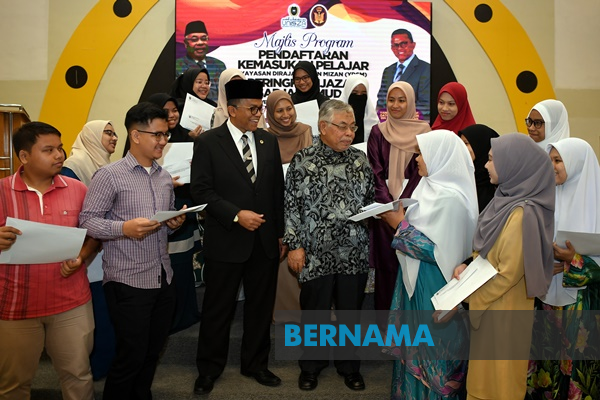 KUALA NERUS, Sept 19 -- Universiti Sultan Zainal Abidin (UniSZA) will make full use of the six-month period granted by the Ministry of Education (MOE) to achieve greater excellence in various aspects.
Its vice-chancellor Prof Datuk Dr Hassan Basri Awang Mat Dahan said the achievement would affect the decision over the university's merger with Universiti Malaysia Terengganu (UMT).
"As stated by the ministry, they have given us six months for the study which will determine our future direction (merger direction) ... we will wait and see after six months and time is running.
"The term or emphasis for the six-month period requires that both universities chart their way forward ... as Education Minister Dr Maszlee Malik said the university should be an international reference centre and graduate marketability must be further addressed and we will strive in that direction."
He said this to reporters after a registration ceremony for Sultan Mizan Royal Foundation (YDSM) students enrolling for their Bachelor's degree programme at UniSZA here today.
On Sept 4, the office of the director-general of higher education in a statement said the government had agreed in principle with the proposed merger of UMT and UniSZA.
The proposed merger, however was not well received by UMT and UniSZA students. UMT located close to UniSZA has about 11,000 students while UniSZA has 12,262 students.
-- BERNAMA