Kelantan RTD makes RM167,400 at public auction

Last Update: 23/09/2019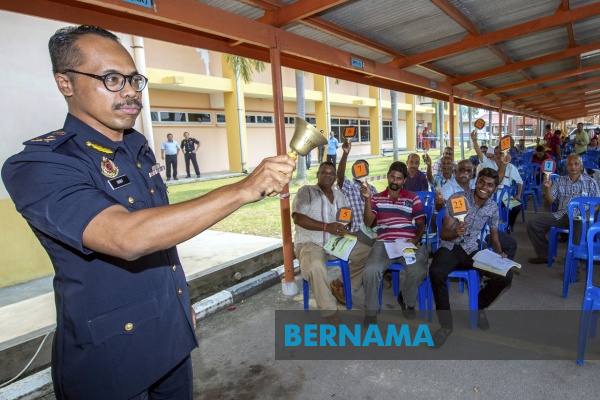 KOTA BHARU, Sept 23 -- The Kelantan Road Transport Department (RTD) have collected RM167,400 in a public auction at its office in Panji today.
Its director, Hanif Yusabra Yusuf said the auction involved 29 vehicles plus 13 cloned cars, including a cloned Toyota Estima car which was sold for RM21,700 during the auction.
''Cloned cars were the biggest contributors in the auction,'' he said when met at the RTD Complex in Panji here.
He said that the state RTD only collected RM32,180 from two auctions involving 52 vehicles last year.
In another development, he said the state RTD seized 201 cloned vehicles since 2011, 147 cloned cars from 2015 and 2016, eight cloned cars in 2018 and five cloned cars from January to September this year.
He said that the public should not be duped by the low prices offered for cars on the social media and should check their status with Pusat Pemeriksaan Kenderaan Berkomputer Sdn Bhd (PUSPAKOM).
''Action can be taken under the existing law if a person is found in possession of a cloned car,'' he added.
-- BERNAMA