MESTECC to prepare Transboundary Pollution Act cabinet paper in three months

Last Update: 24/09/2019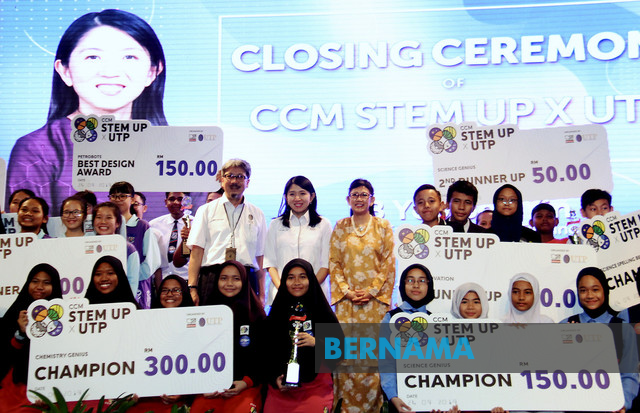 SERI ISKANDAR, Sept 24 -- The Energy, Science, Technology, Environment and Climate Change Ministry (MESTECC) will be preparing a cabinet paper on the need to create a Transboundary Pollution Act in three months.
Its Minister Yeo Bee Yin said the cabinet paper among others would contain the direction and policy of the act and if agreed by cabinet ministers, the ministry would proceed to formulate a draft of the laws concerned.
"In three months, I will send a cabinet paper, so that they (cabinet) can make a policy decision on whether to formulate a draft or not.
"If the cabinet makes a decision to proceed, then MESSTECC will head the drafting of the act," she said.
Yeo was speaking to reporters after opening Science, Technology, Engineering and Mathematics (STEM) Exploration Centre of Universiti Teknologi Petronas and closing of 'Chemical Company of Malaysia Berhad (CCM) STEM Up X UTP' programme here today.
Commenting further, Yeo said the ministry would be meeting the Attorney-General's Chambers to discuss the needs of creating the act.
"I said this is very urgent, if the cabinet makes a decision, we need to formulate the legislation a soon as possible and maybe we must formulate it with the AG's Chambers.
"The act if approved will include haze and other pollution so that the government can take action against Malaysian companies or citizens who commit such offences in other countries but resulted in pollution to our country," she said.
Asked on the haze affecting the country now, Yeo said the ministry expects the situation to improve and to return to normal by this weekend due to the inter-monsoon season starting today to early November.
Last Saturday, Meteorological Department director-general, Jailan Simon said during the period,
the country will receive winds from various directions at low speeds with the potential of thunderstorm formation.
Asked on the call by MCA Youth Chief, Nicole Wong Siaw Ting who wanted the minister to resign as her husband has a plantation subsidiary in Indonesia which caused the haze in the country, Yeo said: the Indonesian government can take whatever actions on anybody who infringe the laws of the country.
"I hope the opposition can give more constructive proposals to address the problem which have affected the country for decades," she said.
-- BERNAMA