Gambling equipment worth RM700,000 disposed of in Langkawi

Last Update: 24/09/2019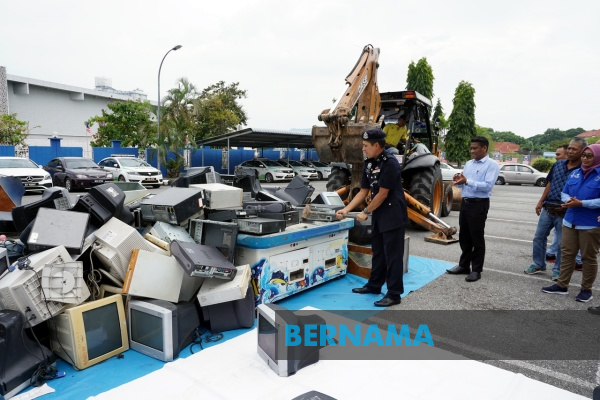 LANGKAWI, Sept 24 -- A total of 788 cyber gambling-related case items worth RM700,000, which were seized from 2011 to 2018, were disposed of today.
"The 788 disposed case items, confiscated from 2011 to 2018, consisted of slot machines, sets of computers, modems, telephones, wire cables and computer cables investigated under the Common Gaming Houses Act 1953," Langkawi district police chief Supt Mohd Iqbal Ibrahim told a press conference here today.
Mohd Iqbal noted that all the case exhibits involving electronic equipment and computer components had been ordered by the court to be disposed of through the E-waste method in line with the procedures outlined by the Department of Environment.
"We will continue to control and monitor it to ensure Langkawi is free from these gambling machines. Alhamdulillah (Thanks be to God), as of September 2019, no arrests have been made," he said.
-- BERNAMA