Senior citizen realises dream of getting PhD

Last Update: 24/09/2019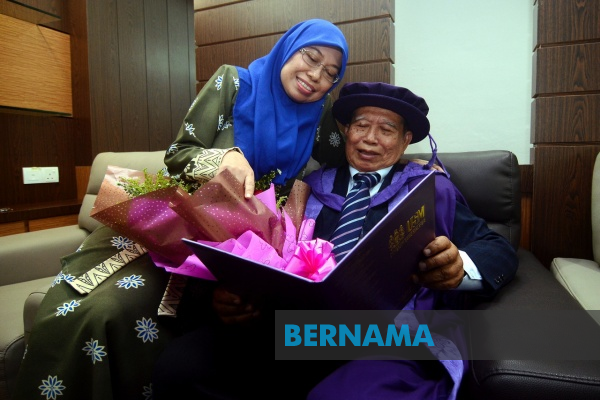 GEORGE TOWN, Sept 24 -- A 77-year-old former lecturer here has proven that age is not a hindrance for him to obtain his PhD.
Ahmad Bakri Abdul Ghaffar, who received his doctorate degree in river engineering at the 57th Universiti Sains Malaysia (USM) convocation ceremony today said although he faced many challenges throughout nine years to complete his studies, he never gave up.
"I had a heart bypass surgery, kidney surgery, an eye procedure as well as head surgery," he told reporters after receiving his scroll from USM chancellor Tuanku Syed Sirajuddin Putra Jamalullail.
As such, Ahmad Bakri who also received his bachelor's and master's degrees from USM advised youngsters to seek knowledge when they were still young.
The former lecturer at Politeknik Ungku Omar in Perak said that he always held to the principle of we must 'seek knowledge from the cradle to the grave'.
-- BERNAMA