114 drug peddlers arrested in Penang

Last Update: 28/09/2019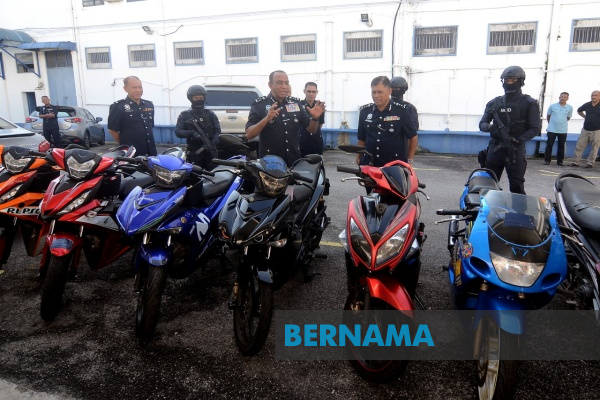 GEORGE TOWN, Sept 28 -- The police arrested 114 people along with RM109,259 worth of drugs in the operation codenamed Ops Damn Tokan carried out for two days from yesterday (Thursday) targeting small-scale drug dealers in Penang.
Bukit Aman Narcotics Crime Investigation Department (JSJN) director Datuk Mohd Khalil Kader Mohd said the joint operation by JSJN Bukit Aman and the Penang police contingent was an ongoing effort by the department to curb drug distribution activities.
"During the operation, 114 drug peddlers aged 18 to 45 were arrested in Penang and police seized a total of 2,709.23gm of drugs worth RM109,259.
"JSJN's operation this time focussed on young people who sell drugs on a small scale," he told a press conference here today.
He said the police also seized various motorcycles and cars owned by the suspects believed to be used in criminal activities worth about RM170,700 during the operation
-- BERNAMA