Johor targets 10,000 Combi volunteers to tackle dengue epidemic next year

Last Update: 30/09/2019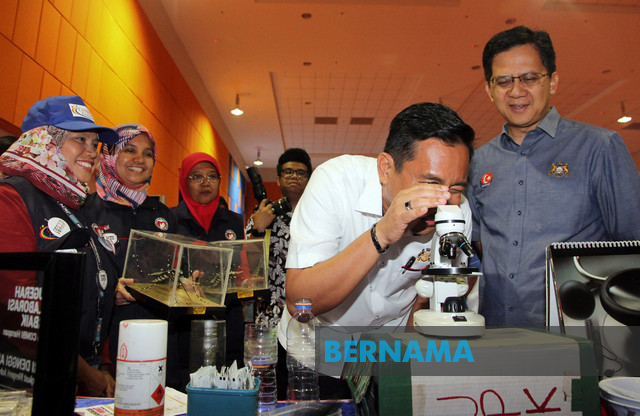 JOHOR BAHRU, Sept 30 -- The state government is targeting 10,000 volunteers to join the Communication Programme For Behavioral Change (Combi) next year to assist in raising awareness to the community on the dengue epidemic.
Chairman of the State Committee on Health, Heritage and Culture Johor, Mohd Khuzzan Abu Bakar said the target could simultaneously help in resolving the problem of the rising dengue epidemic by 101 per cent in three major areas namely Batu Pahat, Mersing and Kluang.
He said among the focus of the target was to ensure that every household had one volunteer and at least 1,000 volunteers in every district.
He added that so far there were 6,000 volunteers throughout the district in 615 localities namely 537 Combi communities, eight at Higher Learning Institutions, 10 government agencies, 53 schools, four corporate bodies and three factories.
"This is our effort to ensure that the community out there knows about Combi and its role, they represent an agent and non-governmental organisation which received endorsement from the Ministry of Health and my office to carry out the responsibility of informing the community on dengue," he said at a media conference, here today.
-- BERNAMA