Numerous notices issued during CIDB joint enforcement effort

Last Update: 01/10/2019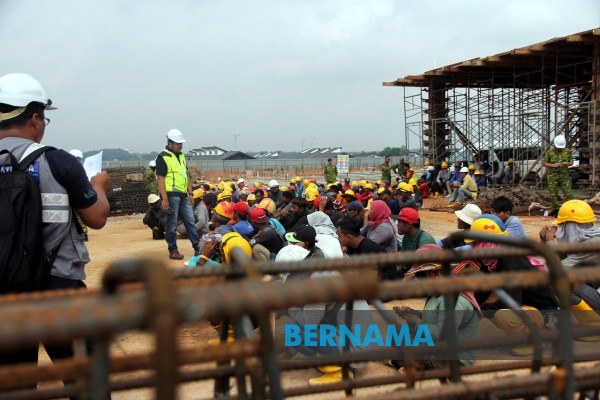 JOHOR BAHRU, Oct 1 -- A project site contractor was issued five notices by the Construction Industry Development Board (CIDB) Johor during a multi-agency law enforcement operation in Taman Desa Tebrau near here.
"These included notices to submit information, to give evidence and for using uncertified construction material," Johor CIDB joint enforcement strike force chief, Muhammad Firdaus Ashram Baharam, told reporters after the operation today.
He said 95 of the 111 construction workers at the aforementioned project site were also discovered without the Registered Construction Personnel card or Green Card which involves the registration and accreditation of construction crew.
He said both construction worker and contractor can be fined up to RM5,000 each for violating Section 33 of (the CIDB Act 1994) Act 520.
He said 217 inspections were conducted with the Department of Occupational Safety & Health (DOSH) issuing five notices among them for unsafe scaffolding and passageways.
The Johor Bahru City Council (MBJB) issued three compounds to contractors, three to developers and one to an architect amounting to RM14,000 for the construction of workers' quarters without written permission from the local authority.
The Johor Health Department, on its part, issued seven compounds as it had discovered Aedes mosquito breeding places at five project sites and two workers' quarters with the fine totalling RM500 each.
It also issued a 14-day closure order on five buildings where mosquitoes were found breeding.
-- BERNAMA