NRD's MEKAR outreach programme attracted more than 11,000 applications

Last Update: 01/10/2019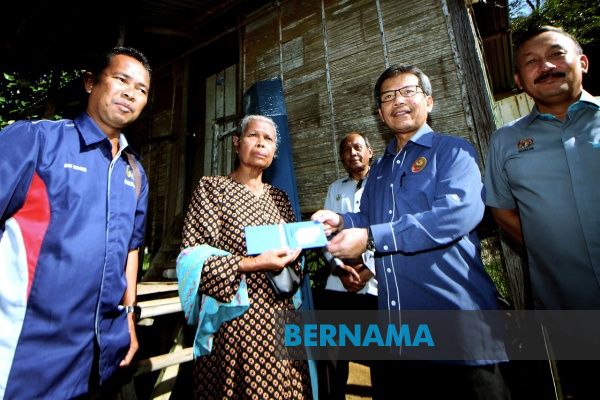 TAPAH, Oct 1-- A total of 11,427 applications for the issuance of identity documents were managed by the National Registration Department through 1,150 Menyemai Kasih Rakyat (MEKAR) outreach programmes from 2014 to Sept 15.
Home Minister secretary-general Tan Sri Alwi Ibrahim said during the period, 10,118 consultation services were also provided by the department.
"For the state of Perak as of Sept 15, 64 programmes have been implemented involving 157 applications and 97 consultation services.
"The programme will be continued by the NRD. The security aspects as well as the documents and the integrity of the staff are given the highest priority and attention by the government," he said when addressing the MEKAR opening ceremony at the Kuala Woh Taman Eco Rimba here today.
The programme was implemented to assist those who could not afford to come to the NRD office to obtain valid identification documents, especially on birth registration and identity card, he said.
At the event, Alwi also presented identification documents to 15 recipients around Tapah.
-- BERNAMA