FAMA aims to reduce vegetable and fruits import

Last Update: 05/10/2019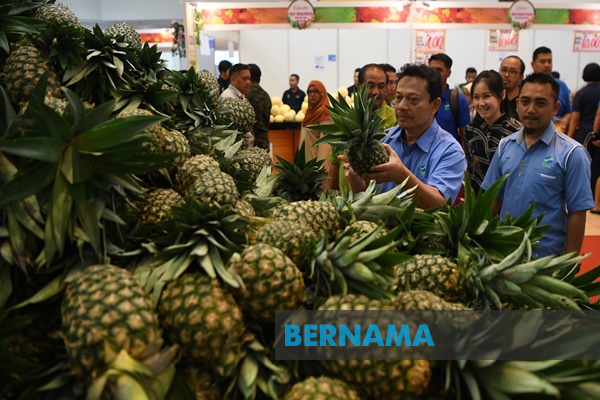 KUANTAN, Oct 5 -- The Federal Agriculture Marketing Authority (FAMA) aims to reduce the import of vegetables and fruits by increasing local yield.
FAMA Operation Deputy Director-General Mohd Anis Mohd Yasin said the approach was seen to be successful in the effort to reduce import of agricultural products into the country which was at around RM50 billion annually.
"From this total, RM9 billion was spent on the import of vegetables and fruits, but this figure was offset by exports of RM3 billion," he said at the launch of Fresh Produce Promotion Tour under FAMA Contract Farming Programme here today.
The four-day programme which ends tomorrow involves 25 entrepreneurs selling fresh farm produce, downstream products and food.
Mohd Anis also said that the Fresh From the Farm 2019 programme recorded sales of RM4 million, involving 422 programmes with 756 participants, up to Aug 31.
-- BERNAMA