Education Ministry's Roadshow programme to reach out to people nationwide

Last Update: 05/10/2019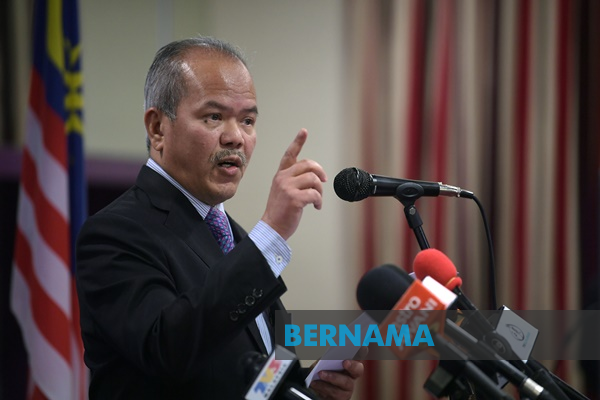 IPOH, Oct 5 -- The Education Ministry's Roadshow programme which was being held since 2005, provides opportunities to reach out to people all over the country by sharing success and gaining insights and responding to the ministry's efforts in enhancing access to quality education.
Education Ministry secretary-general Datuk Dr Mohd Gazali Abas said the roadshow was aimed at disseminating information, deliver 'touch points' that are relevant to the community and also as a platform to get and give feedback to the community on the ministry's services.
He said the ministry was confident that the delivery of government services was appropriate and that it was important for customers to understand more about the process of a service being implemented even as the country is moving into the digital age.
"Certainly, by going down to the ground such a programme requires close and effective cooperation from various parties as the process of upgrading and disseminating information cannot be implemented effectively otherwise and for the ability to form a partnership as a team, I appreciate the implementation of this programme as it benefits the general public," he said.
Mohd Ghazali said this when speaking before launching the 2019 Perak-level Education Roadshow Programme at the Movie Animation Park Studios (MAPS) here, today.
Perak was selected as the first location of this year's roadshow series with three more locations after this, namely Kemaman, Terengganu; Kuching, Sarawak and Batu Pahat, Johor.
"The Ministry has undertaken various initiatives and reforms to strengthen the quality of education and strengthen the role of educational institutions including the development of infrastructure and the provision of educational institutions from pre-school to higher education.
The Education Ministry's current Roadshow Programme involves many government and private departments and agencies providing services directly such as the Orang Asli Development Department (JAKOA), National Population and Family Development Board, and the Centre for Education and Training in Research in Renewable Energy, Energy Efficiency and Green Technology (CETREE).
-- BERNAMA