16 Vietnamese fishermen jumped into sea to escape arrest

Last Update: 05/10/2019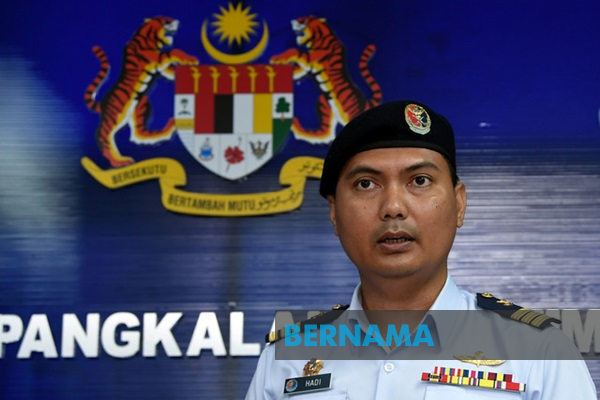 KUALA TERENGGANU, Oct 5 (Bernama) - Sixteen Vietnamese fishermen jumped into the sea and swam to the Bargading oil platform yesterday to avoid being detained by the Malaysian Maritime Enforcement Agency (MMEA) during the ongoing Ops Iman and Ops Naga Barat.
Kemaman Maritime Zone director, Maritime Commander Rashidilhadi Abd Rashid said with the help of the oil platform workers, MMEA arrested all the fishermen at about 9.57 am yesterday.
"During the patrol, MMEA detected a foreign fishing boat at 108 nautical miles off the Kuala Terengganu estuary.
"Upon realising our presence, the vessel tried to flee and headed towards the Bargading oil platform before the fishermen jumped into the sea and swam some 50 meters to the platform," he told reporters at a press conference at Terengganu State Maritime Headquarters here today.
Investigation found that all suspects aged 15 to 47 years old did not have valid identification documents.
Besides the vessel, MMEA also confiscated fish, diesel and fishing equipment, all estimated to be worth RM1 million.
The fishermen were brought to the Kuala Terengganu Maritime Headquarter for investigation under Section 15(1)(a) of the Fisheries Act 1985 for fishing without the permission of the Fisheries director general, as well as the Immigration Act for entering Malaysia without proper documentation, he said.
-- BERNAMA