USIM student wins 2019 Pidato Kenegaraan competition

Last Update: 06/10/2019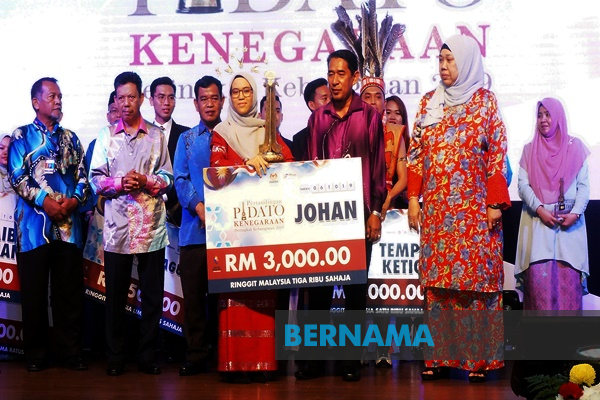 JITRA, Oct 6 -- Universiti Sains Islam Malaysia (USIM) Shariah and Law degree student, Munirah Muhamad, 21, was named winner of the 2019 Pidato Kenegaraan competition today.
The Penang representative who hails from Sungai Dua, won over the jury with her oratorical piece on Cyber ??Crime a Threat to National Security at the final round of the competition held at Dewan Sri Mas, Sultan Abdul Halim Mu'adzam Shah (Polimas) Polytechnic here.
Munirah took home a cash prize of RM3,000 and the challenge trophy. Mohammad Omar Saharuddin of Kelantan won second place while Mohd Qhairol Iqhssan Yusof of Sabah came third.
The USIM fifth semester student when met by reporters said all the effort that went in preparing for public speaking competition was well worth it.
"The month-long preparation on top of having to concentrate on my studies paid off in the end. The topic given by the Information Department was rather challenging as the subject is not within my scope.
"I had to seek help from the information technology lecturers, read magazines on cyber crime, collect data and conduct research, but I'm grateful that with the help and encouragement of my parents and friends everything went smoothly and I emerged the winner today," she said.
Kedah Public Works, Water Supply, Water Resources and Energy Committee chairman Datuk Zamri Yusof who represented Menteri Besar Datuk Seri Mukhriz Tun Mahathir officiated the event and gave away the prizes.
Also present was Information Department director-general Roselindawati Abdul Rahman
-- BERNAMA