Perhilitan translocates 3.2 tonne rogue elephant to Gerik

Last Update: 06/10/2019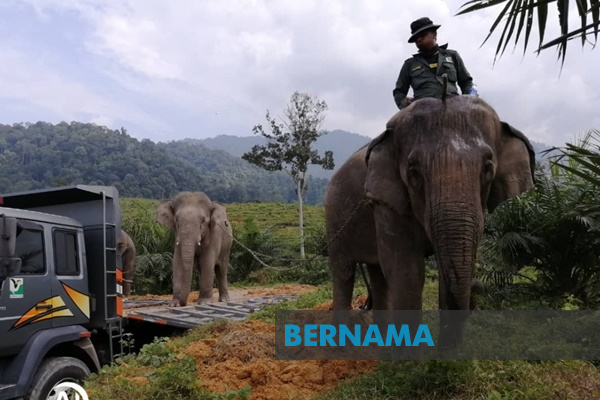 IPOH, Oct 6 -- The Department of Wildlife and National Parks (Perhilitan) has successfully relocated a wild male elephant from Felda Lasah, Sungai Siput, to a new habitat here yesterday.
Perak Perhilitan director, Yusoff Shariff said the elephant, weighing 3.2 tonnes, believed to be the same animal which frequently raided and destroyed crops at Felda Lasah , was captured last Tuesday (Oct 1) and transferred to Banding Island, Gerik.
"Prior to this, we received reports on the wild elephant, but when we (Perhilitan) went there, the elephant runs into the jungle making it difficult for us to catch it.
"We received the latest report on the wild elephant from Felda Lasah on Sept 25 and we mobilised efforts to capture it," he told Bernama when contacted here today.
According to Yusoff, the transfer exercise which started at 8.30 am yesterday and completed at 1 pm, involved 15 personnel from Perhilitan and Pahang's Kuala Gandah National Elephant Conservation Centre.
Two decoy elephants, namely Abot, and Pet were also used in the operation, he said.
-- BERNAMA