More than 16,000 homes in Perak to enjoy high-speed internet by year end

Last Update: 08/10/2019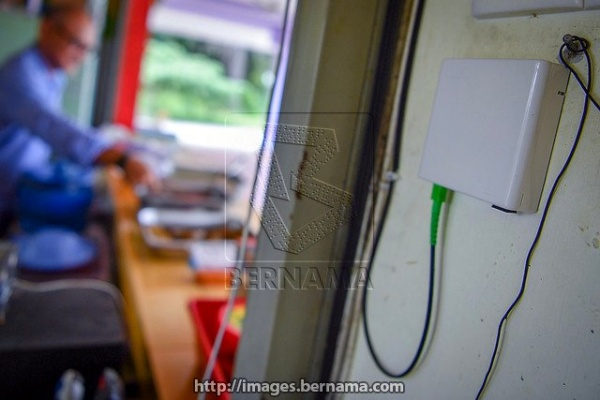 IPOH, Oct 7 -- More than 16,000 homes on the outskirts of towns in Perak are set to enjoy high-speed broadband internet (HSBB) by the end of this year following the implementation of the first phase of the National Fiberisation and Connectivity Plan (NFCP).
State Communications, Multimedia, Non-governmental Organisations and Information exco Hasnul Zulkarnain Abd Munaim said the first phase of the NFCP which will begin in November until March next year will be implemented in stages, starting with Menglembu, followed by Papan and Silibin here.
"God willing, this project is due to be completed at the latest by the end of this year. Initially, the first phase involved only 16,000 homes, but after further discussions, the number of houses was increased.
"For the first phase, we selected areas on the outskirts of town and this will be extended to other rural areas in the second phase which will be announced later," he said in a statement here today.
Earlier, Hasnul Zulkarnain attended a briefing given by Tenaga Nasional Berhad (TNB) NFCP project director Muhammad Faisal Sidek on the development of the project in Perak.
Hasnul Zulkarnain said the project was not focused on just urban areas but also city outskirts and rural areas.
"The Pakatan Harapan is very committed to upgrading the quality of broadband internet in the country . Various plans have been drawn up and are being implemented. This is our commitment," he said.
The NFCP (2019-2023) which was launched by Deputy Prime Minister Datuk Seri Dr Wan Azizah Wan Ismail in Putrajaya on Sept 19 aims to provide sustainable digital infrastructure based on fiber optic networks as well as wireless and satellite technology.
-- BERNAMA