APM ready for floods in Perlis

Last Update: 08/10/2019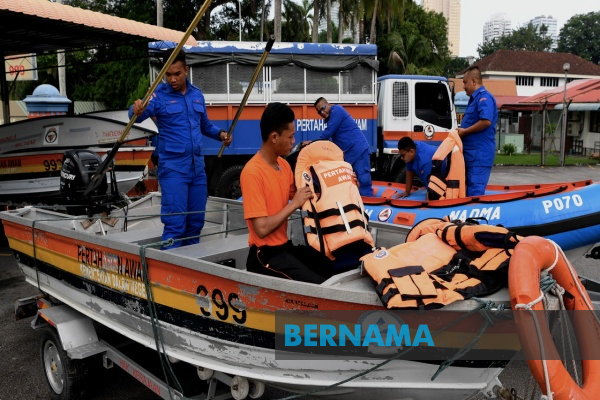 PADANG BESAR, Oct 8 -- About 800 members of the Malaysian Civil Defence Force (APM) are on standby for possible floods in Perlis with the northeast monsoon season expected in early November until March next year.
Perlis APM director Lt Col (PA) Ishak Mohd Radzi said the APM operation centers in Kangar, Arau, Padang Besar and Kuala Perlis are capable of mobilising up to 200 members for a four-hour rescue operation.
The Perlis APM is equipped with various assets, including 16 rescue boats, four ambulances, four lorries and six four-wheel-drive vehicles, he said when met after releasing freshwater fish fry here today.
He said 4,000 rescue personnel under the State Disaster Management Secretariat would be on standby should floods hit Perlis.
-- BERNAMA