Floating slippers confirm father's worst fears son had fallen into septic tank

Last Update: 08/10/2019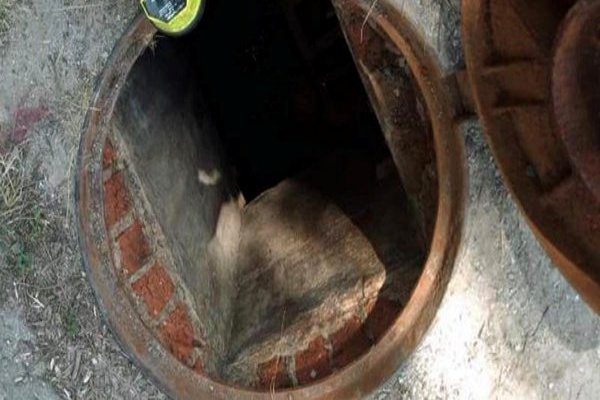 IPOH, Oct 8 -- A pair of slippers belonging to his youngest child floating in a septic tank at the Pasir Puteh police quarters confirmed a father's worst fears, here today.
Ahmad Hafiz Mustafa, 32, said he initially thought his three-year-old son Muhamad Anas Hadif was involved in a road accident upon hearing his third son scream but apparently he had fallen into a septic tank.
He said at the time of the incident, Muhammad Anas Hadif, the youngest of four siblings, was playing with his two older brothers, aged seven and six, in the compound of the police station quarters.
"When I rushed down from the top floor of the quarters, I saw a pair of my youngest son's slippers floating in the sludge water.
"He (the victim) is a pampered child and always goes wherever we go," he said when met by reporters at the Forensic Department of the Raja Permaisuri Bainun Hospital here.
Ahmad Hafiz, a police lance corporal said his family had just moved there a month ago when he was transferred to the police station.
He said the victim would be buried at the Sungai Tiram Muslim Cemetery, Lekir near Sitiawan.
Meanwhile, Ipoh district police chief ACP A. Asmadi Abdul Aziz when met by reporters at the forensic department described the incident as an accident.
Earlier, a Perak Fire and Rescue Department spokesman said they received a call about 8.16 am before a team from Pasir Puteh Fire and Rescue Station rushed to the scene.
"The body of the victim was found at 9 am by the firemen using a pump to remove the sewage water to make it easier to remove the body," he said, adding that when they arrived, the sewage tank was already open.
-- BERNAMA