Ministry working with border agencies to combat leakage of subsidised items

Last Update: 09/10/2019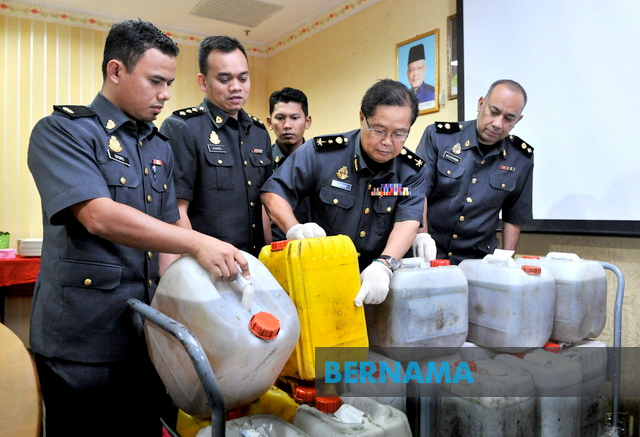 GERIK, Oct 9 -- The Domestic Trade and Consumer Affairs Ministry (KPDNHEP) has strengthened cooperation with several enforcement agencies at the country's borders and ports to combat leakage of subsidised controlled items in the country.
The ministry's enforcement division (prevention) deputy director Suhaimi Mat Sari said among the measures taken were holding integrated briefings at various agencies, inspecting subsidised controlled goods distribution chain, and enhancing intelligence strategies.
He said the leakage was not only happening at the borders but also in industrial areas, involving items such as cooking oil, petrol and diesel, flour, sugar and liquefied petroleum gas (LPG).
"The leakage occurs when our goods are cheaper compared to the prices at the border and are in high demand," he told reporters after the briefing with the law enforcement agencies in the state border here today.
According to Suhaimi, a total of 26 individuals had been slapped with fines totalling RM34, 400 for involvement in smuggling activities, so far this year.
The briefing was attended by some 50 officers and personnel from Royal Customs Malaysia, Malaysian Border Security Agency, Immigration Department, Road and Transport Department and Gerik District Office.
Suhaimi said the leakage of controlled items also occurred at airports and ports, involving counterfeit and pirated goods such as jerseys, watches, and liquor smuggled into the country.
He said, so far, the ministry has inspected 82 premises nationwide involving cooking oil packaging companies, wholesalers, and retailers and opened 43 cases under the Supply Control Act 1961.
-- BERNAMA