What is an effective way to resolve the man-monkey conflict?

Last Update: 09/10/2019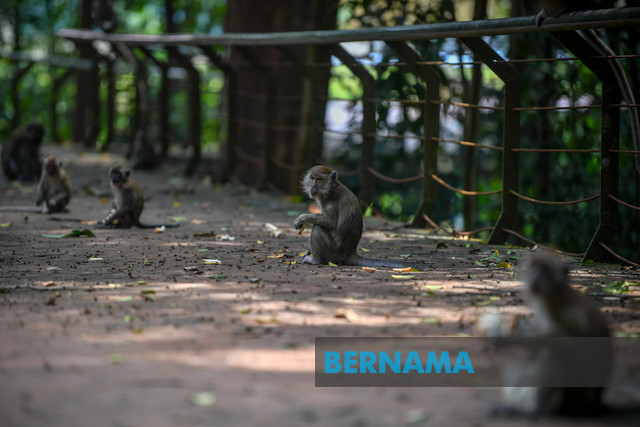 MELAKA, Oct 9 – The conflict between humans and monkeys has been going on for a while, so how do we resolve it?
Malaysian Nature Society (MNS) president, Prof Dr Ahmad Ismail, told Bernama the reason behind the turf war is desperation due to habitat being under threat.
"Unsystematic exploration has shrunk the jungle and is having an impact on the roaming area of wild animals like monkeys, causing them to enter human territory to look for food.
"Aside from this, humans love feeding monkeys with food like fruits, bread and kuih which has led to accelerated and uncontrolled breeding," he said.
The monkeys are getting fed a better amount and quality of food compared to what they can find in the wild, he said, pointing out that poor waste management can also contribute to population growth.
Prof Ahmad said wildlife awareness is important among people and the authorities, adding that "trapping monkeys is not the best solution to the problem".
He said the human-monkey conflict is a global issue, found in both developed and developing nations, and that the authorities must make an allowance for wild animals in developmental projects to mitigate the conflict
"The answer for sustainable development can only be found if there is complete data and studies to help those involved deal with the problem," he said.
Meanwhile, in Melaka, the Department of Wildlife and National Parks Peninsular Malaysia (Perhilitan) recorded 716 complaints about monkeys between Jan and Sept 2019, with 268 received from the Alor Gajah district, 253 from Melaka Tengah and 195 from the Jasin district. During this period, too, 2,552 monkeys were caught.
Melaka Agriculture, Cooperative Entrepreneur Development and Agro-Based Industry Committee chairman, Norhizam Hassan Baktee, said the state government has received a RM50,000 Federal Government allocation to set up monkey and wild boar traps.
While admitting it is not the best solution, he also said a few long-term plans are being drawn up to fully address the problem.
"In the long-term plan, we have recommended that wild animals like monkeys and boars be placed on an uninhabited island.
"Apart from this, the state government has received a suggestion to include matters pertaining to wild animals in studies before the development of an area is approved to reduce the wildlife-human conflict. We, at the state level, will be fine-tuning this," said Norhizam.
-- BERNAMA