Mixed marriages help foster harmony

Last Update: 09/10/2019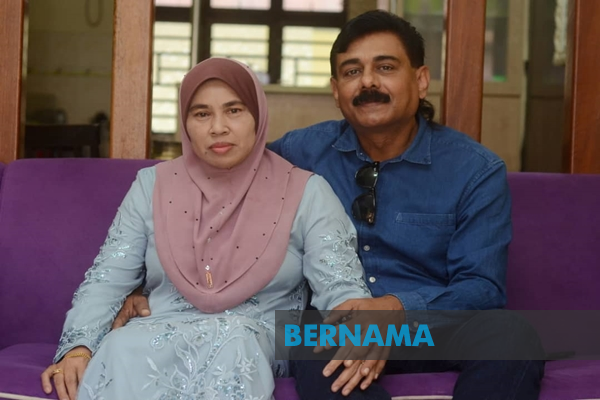 By Nur Adila Abdul Wahab
BUTTERWORTH, Oct 9 -- Inter-racial and inter-ethnic marriages are common for a 50-year-old businessman.
Mohamad Yusof Swaran Abdullah was born to a Punjabi father, the late Karam Singh, and a Eurasian mother, Anne Vivian Simon.
In fact, he continues the tradition of mixed marriage by marrying a Malay woman, Marina Saaid, who is in her 50s.
Mohamad Yusof Swaran said many of his uncles and cousins especially on his mother's side married Malays, Chinese, Indians and Siamese.
"When we get together we could see the different races among us. It's fun to see and we are harmonious and happy family...we can accept each other as we are," he told Bernama.
Sharing his experience of converting to Islam, Mohamad Yusof Swaran said the intention to embrace Islam emerged when he was 12.
However, out of fear of his strict father, he put on hold his intention until he was 18 and finished his schooling.
"During my school days, there was no Punjabi language subject, there were only Chinese, Tamil and Pendidikan Islam. So, we would have to sit at the back of the classroom. Sometimes we heard ustaz and ustazah tell stories and from there came the intention to embrace Islam," he said.
Mohamad Yusof Swaran said he kept his conversion a secret from his parents for a year.
"My father was angry at first. But after my eldest was born, our relationship went well," he said.
Meanwhile, Marina said her in-laws accepted her in the family and treated her like their own daughter.
"My father-in-law once looked after my eldest, he loved him so much. My husband and I had the opportunity to take care of him before he died," said the mother of three.
She said mixed marriages among the various races could directly strengthen relationships and create unity, thus enriching the communities.
-- BERNAMA