Perak police ready for state election

Last Update: 10/10/2019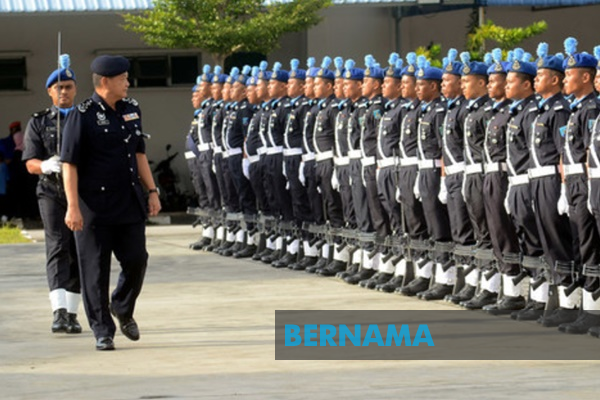 IPOH, Oct 10 -- The Perak police are always prepared for any eventualities, including state election, said State Police Chief Datuk Razarudin Husain@Abd Rasid.
However, he said, based on current development, there was no possibility of a state election being called soon.
"We don't see any members of the State Assembly quitting from the party they are representing. They only vacated their post in the party, but are still the state elected representative in their respective constituency.
"Leong Cheok Keng is still Malim Nawar Assemblyman and Leow Thye Yih is still Pokok Assam Assemblyman," he told reporters after the monthly assembly of the Perak police contingent here today.
He was commenting on a viralled news that a state election would be held in Perak soon following decisions by several DAP assemblymen in quitting the party.
The news, posted together with a letter, dated Sept, 23, 2019, purportedly from the State Education Department to the State Election director allowing the Election Commission to visit schools to be used as voting centres for the state election.
In another development, Razarudin said police investigation on a case of an officer of the Hulu Kinta General Operations Force (GOF) firing a shot at his fiancee's house in Taman Merdeka here last Sunday, was almost complete.
The investigation paper (IP) will be handed over to the state prosecution director this Monday for further action, he added.
He said the GOF officer concerned was still in remand and was being investigated for attempted murder.
In the incident last Monday, the officer, aged 29 and with the rank of Inspector, was alleged to have fired a shot during a struggle with his fiancee, in her 20s. The shot hit a pet dog belonging to the woman.
-- BERNAMA