MMEA detains suspicious Indonesian water taxi in east Johor waters

Last Update: 10/10/2019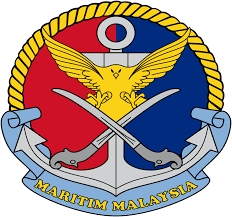 JOHOR BAHRU, Oct 10 -- A wooden boat which was believed to be used as a water taxi and allegedly owned by Indonesian citizens was detained by the Tanjung Sedili Malaysian Maritime Maritime Agency (MMEA) in the waters of East Johor yesterday.
Its director maritime captain Mohd Zulfadli Nayan said the unmarked wooden bot was detained by a patrol boat two nautical miles southeast of Tanjung Penyusop at 2.40 pm.
He said, the boat, which did not have any passenger, were manned by two Indonesians aged 16 and 47 years.
"The detention was a preventive measure to curb thefts and robbery involving the same type of wooden boats.
"It (detention) is also is to enforce the Port Circular No. 67/2017, which limited foreign boats' activities in the harbour, "he said, following the reality, here, today.
He said the boat was seized and both the men were detained for investigation under Section 44 of the Customs Act 1967.
Meanwhile, in a separate statement, Batu Pahat Maritime Zone MMEA seized four banned 'Rawa Sorong' nets which were believed abandoned by four boats which were in suspicious circumstances in the waters of Ayer Baloi, yesterday.
Its director, Maritime Commander Mohammad Othman said local fishermen often complained about the intrusions of the 'Rawa Sorong' boats in the surrounding area.
The four nets were seized and handed over to the investigation officer for further action and the case was investigated under the Fisheries Act 1985.
-- BERNAMA