Merchang Solar Power Plant supplies electricity to 30,000 households

Last Update: 10/10/2019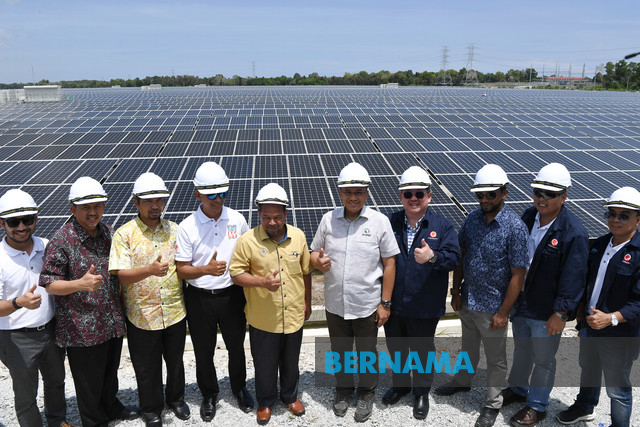 MARANG, Oct 10 -- The 50-megawatt Merchang Solar Power Plant here is capable of supplying electricity to 30,000 households.
Quantum Solar Park vice-president Mohd Tawfieq Roseli said the big-scale project worth RM400 million became fully operational in May.
"It was first developed in October 2017 and we have begun selling the solar energy to TNB (Tenaga Nasional Berhad) in May," he told reporters after a visit by Terengganu Menteri Besar Datuk Seri Dr Ahmad Samsuri Mokhtar at the power plant here today.
Mohd Tawfieq said through the project, a total of 190,000 solar panels were installed on a 81-hectare area.
Earlier, Ahmad Samsuri said the visit was to take a closer look at the project so as to assist the state government in considering the building of other solar power plants in future.
Besides Merchang, three more solar energy projects have been developed in Terengganu namely in Setiu, Kemaman, and Dungun.
-- BERNAMA