Kedah to focus on facing IR 4.0 challenges

Last Update: 13/10/2019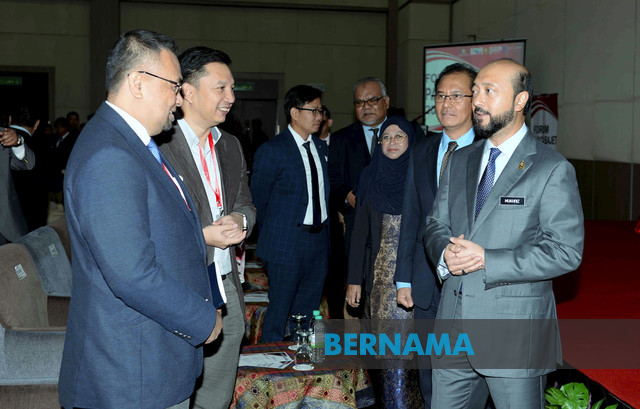 ALOR SETAR, Oct 13 -- The Kedah government is now focusing its efforts on tackling the new challenges of Industrial Revolution 4.0 (IR 4.0) to help ensure that the country remains competitive and can match the developed countries.
Kedah Menteri Besar Datuk Seri Mukhriz Mahathir said the state government would forge industrial cooperation with Universiti Utara Malaysia (UUM), which emphasises aspects of the industrial revolution.
"This is a very important approach. I am very concerned that if we do not master this technology we will lose out, our costs will rise, and we will not be able to compete with developed countries.
"Many other countries like Indonesia and Vietnam are also focusing on IR4.0 and it can help Malaysia to overtake advanced countries if we focus on the latest technologies," he told a press conference after opening the post-Budget 2020 forum here today.
Mukhriz said although digital transformation was a major challenge, the state government had to be wise to take advantage of the opportunities in the face of the demands of the industrial revolution.
"I brought this matter up with UUM actually, about IR 4.0, the digital economy and the much-digitised finance sector, so let's not overlook this opportunity," he said.
He said industrial cooperation with the university was crucial in managing limited resources, adding that if the state government could consolidate existing resources it would solve many problems, including in facing the demands of the industrial revolution era.
-- BERNAMA