Three Orang Asli villages receive 170 Musang King durian saplings

Last Update: 14/10/2019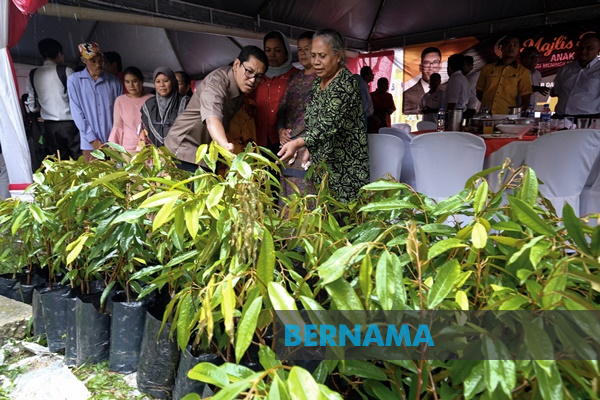 TAPAH, Oct 14 -- Three Orang Asli villages here today received 170 Musang King durian saplings to enable them to increase their income when the trees bear fruit.
Perak Menteri Besar Datuk Seri Ahmad Faizal Azumu said the contribution came from the Perak State Agriculture Development Corporation (SADC) to economically assist 93 families from the three villages.
"The three villages are Kampung Batu 13, Batu 13 1/2 and Batu 14, which have been adopted by the Perak SADC.
"We hope this effort can assist the recipients increase their income after the next three or four years.
"Currently, most of them generate income from forest products while their youths have left the villages to work in the cities," he told reporters after handing out the Musang King durian saplings to the recipients in Kampung Batu 14.
Ahmad Faizal who is also Chenderiang assemblyman, said the recipients could each earn about RM4,000 in additional income per durian season when their trees bore fruit.
Meanwhile, Kampung Batu 14 tok batin (headman), Salim anak lelaki Bah Badan said the contribution was much welcomed and hopefully, would be increased in future.
"Currently, our income from forest wood products, vegetables and fruits are uncertain as it depends on the season. We earn an estimated RM300 to RM400 per month," he added.
-- BERNAMA