Inaugural ToP race begins tomorrow

Last Update: 14/10/2019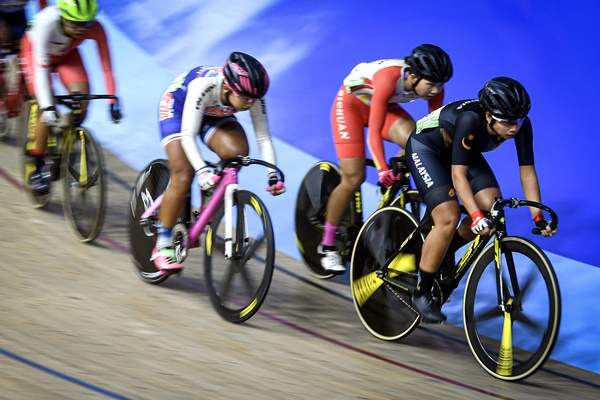 KUALA TERENGGANU, Oct 14 -- The inaugural Tour of Peninsular (ToP) that kicks off tomorrow until Saturday is poised to open a new chapter for Malaysian road race cycling.
With the country's oldest cycling road race, the Malaysian tour, first organised in 1963 frequently falling victim to cancellations for various reasons, including lack of sponsorship,ToP creates a new platform for racers, teams and fans of the sport to enjoy.
The race which has successfully attained the Union Cycliste Internationale (UCI) Asian Tour 2.1 status is expected to see intense competition from among 120 cyclists representing 18 continental teams and two national teams - Malaysia and Azerbaijan.
Local interests, however, will be focused on two Malaysian giants - Terengganu Inc (TSG) and Team Sapura Cycling (TSC) to fight for the UCI Asian Tour ranked points in their bid for the yellow jersey (the overall leader of the race) and the overall best team.
TSG (2,215 points) and TSC (1,819.97 points) now in the top two spots of the Asian Tour respectively, will be working hard to accumulate as many points as possible at home to consolidate their position come the end of race season.
Also worthy of mention is the challenge expected from the HKSI Pro Cycling Team from Hong Kong and Vino-Astana Motors from Kazakhstan, fourth and sixth respectively in the Asian Tour.
The others capable of posing a challenge are Kinan Cycling Team (Japan), Aisan Racing Team (Japan), St George Continental Cycling Team (Australia), Oliver's Real Food Racing (Australia), 7Eleven Cliqq - Air21 by Roadbike Philippines, KFC Cycling Team (Indonesia) and Protouch (South Africa).
Besides the yellow jersey, as in other races, ToP also offers the red jersey (King of the Mountains), blue jersey (Sprint King) and the white jersey (best Asian rider).
The 180.6km first stage of the race tomorrow begins at Universiti Teknologi Mara (UiTM), Dungun through three sprint zones before ending at Dataran Shahbandar here, followed by the second stage from Kuala Terengganu to Chukai (157.4km) and the third stage from Kuantan ke Karak (172.7km).
A mountainous challenge awaits the cyclists Stage Four or the 'Queen's Stage' from Sungai Koyan to Cameron Highlands, distance of 89.5km that ends at Tanah Rata after the hors class, before ToP draws its curtains with the final stage from Kuala Lipis to Setiawangsa involving a distance of 151.4km.
Intense competition aside, the race is also seen as platform to promote the country unique tourist destinations, with the Drawbridge Terengganu being part of the race route.
The race organised by Motoshoot Event Sdn Bhd and supported by Visit Malaysia 2020, Terengganu State Government and Opimax Holdings Sdn. Bhd and themed 'Storm the Weather' offers a total prize money of RM323,500.
-- BERNAMA