UniSZA produces block-chained technology scroll

Last Update: 18/10/2019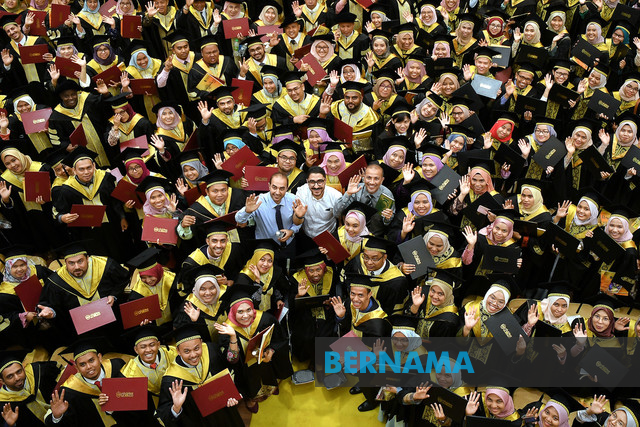 KUALA NERUS, Oct 18 -- For the first time, Universiti Sultan Zainal Abidin (UniSZA) produced a fully blockchain-based technology scroll to verify the authenticity of graduation scrolls and to prevent fake certificate issues.
UniSZA's Infrastructure and Network Management Centre director, Dr. Mohd Khalid Awang said through the technology, the legitimacy of all 3,474 scrolls released in conjunction with the 11th UNiSZA Idul Ilmi Council (Convocation) recently, could be verified through the myBLOCKCERTS application.
"Through this application 3,474 scrolls of data have been encrypted and stored in UniSZA's private 'blockchain' connected to various nodes and locations to ensure that they cannot be hacked or forged.
"All data encrypted is guaranteed in terms of data availability, transparency and integrity. The validation process can be done directly without the need for a third party through distributed ledger technology and the authenticity of the scroll can be verified by anyone regardless of time and geography," he said.
Users, employers or anyone can scan the QR code on the graduation scroll using a smartphone camera by downloading the iOS or Android version of the myBLOCKCERTS app, he said.
He said the scan results of the QR code would reveal the information of graduates such as their full name, study programmes, graduation date and class of degree.
He added that the use of the technology not only eliminated the issue of fake certificates in the community but would also strengthen relationship between the universities, alumni and the industry.
-- BERNAMA