APM urges whirlwind victims to register with JKM to receive assistance

Last Update: 21/10/2019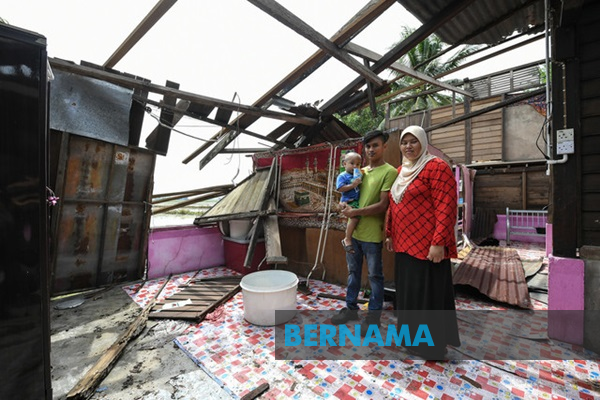 JITRA, Oct 21 -- The Malaysian Civil Defence Force (APM) has asked residents affected by the whirlwind incident in Mukam Jeram, Tunjang yesterday to immediately register with the Social Welfare Department (JKM) to enable them to receive appropriate assistance.
Head of Kubang Pasu Disaster Management Committee Secretariat, Captain Kamalruzaman Kasa, said so far the number of affected houses has increased to 29 from only 20 reported yesterday.
"Those who have yet to lodge a report, please do so immediately, even if their houses sustained minor damage. The police report will be used for the registration process with the JKM as we will use the information from the JKM to coordinate assistance with the district office.
"Other agencies such as the zakat office, the district health office, the Village Community Management Council and the village chiefs are also coming down to the affected villages to gather information and register victims for further action," he said after the 'gotong royong' programme to clean the house of a victim, Mohd Azmi Ajin here today.
In a 4pm incident yesterday, a whirlwind wreak havoc in Kampung Pida 4 Deli, Kampung Kepala 10, Kampung Permatang Keriang, Sungai Korok and Kampung Dalih, damaging a total of 29 houses.
The incident caught the attention of Kedah Menteri Besar Datuk Seri Mukhriz Tun Mahathir who rushed to the site and provide early assistance to ease the burden on affected families.
-- BERNAMA