Unique architecture of "Langgar Rindu" attracts tourists to Terengganu

Last Update: 22/10/2019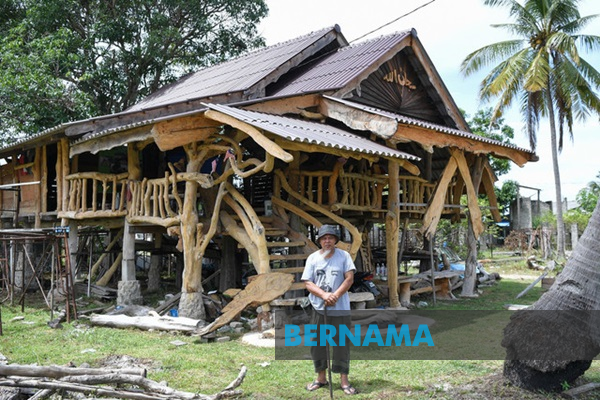 SETIU, Oct 22 -- "Langgar Rindu" is not only unique in its architecture and design, but is also built with special features to symbolise sincerity and dedication, said Abdul Karim Embong, 60, who owns the building, which serves as a "surau" (small mosque) for the community in Kampung Rhu Tapai here.
For that, the "surau", located along Jalan Kuala Terengganu-Merang, is becoming an attraction with local and foreign tourists, both Muslims and non-Muslims, since it became viral on the social media.
It is built only using the tropical hardwood species known as "cengal" (Neobalanocarpus heimii) and "tembusu" (Fragraea fragrans), said Abdul Karim.
He said among foreign visitors who came to the mosque was a married couple from Japan, who stopped in Malaysia on their return from Bali in Indonesia.
"The couple said they have been all over the world and the surau is the most unique building they have seen.
"I also have a Muslim couple from Austria who came after watching the surau on YouTube," he said when met by Bernama.
He said most of the visitors thought the building is my home when they first saw it and was shocked when told that it is a prayer house for Muslims and a place for them to learn about Islam.
"They praised me for my effort and contributed financially to help me get the building completed," he added.
He said the "surau" was now 70 per cent ready and hoped to get the remaining work, which included the dome and corridor, completed soon.
Abdul Karim, who is a poet using the pseudonym "Arif Karimi", said he started building the "surau", with no building plan, in July last year as a symbol of his love for the Creator and appreciation for his parents, his wife and their six children.
-- BERNAMA