Food traders in Kelantan unhappy with proposal to limit operating hours till midnight

Last Update: 22/10/2019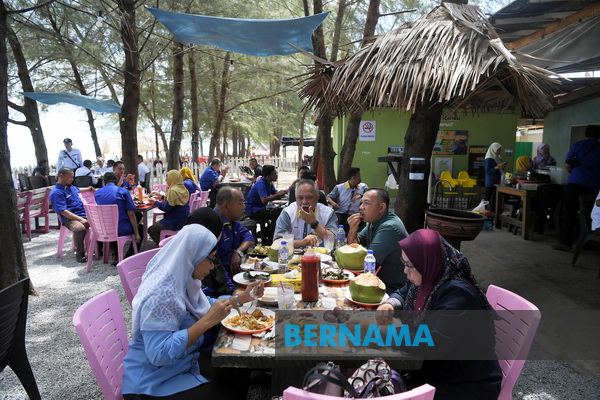 KOTA BHARU, Oct 22 -- Food traders in the state have expressed dissatisfaction with the state government's proposal to limit the operating hours of food premises until midnight.
A Bernama survey today found that the proposal was seen as limiting the profitability of businesses, as many liked to hang out at eateries after midnight.
Restaurant operator Kuswadinata Mohammad, 57, described the regulation issued by the state government as unacceptable, as it would affect many parties including consumers and traders.
"It is unreasonable to enforce this rule with the sole purpose of preventing social ills, as we should also look at it from other angles," he said when met by Bernama at his eatery in Kampung Pantai Mek Mas in Kuala Besar here today.
Kuswadinata, who has been running his restaurant business for two years, said this would especially affect those who worked during the night shift.
"Some people such as factory workers who finish work at midnight only go out to find food after that, this will be a hassle for them, especially if they are single, it is not viable for them to cook for themselves that late at night," he said.
Meanwhile, owner of the 'Cahaya Bulan Seafood' restaurant Saada Che Han, 43, said the move would be detrimental to food premises operators who relied on patrons who came in after midnight.
"There are times when I am able to make much more late at night, besides, my shop only opens at around 4.30 pm," said Saada, who usually serves patrons until 2.30 am.
Civil servant Nabilah Pauzi, 24, meanwhile said she did not agree with the regulation proposed to be implemented by the Kelantan Government by next year.
"To me, this regulation seems irrelevant, because closing down restaurants by midnight does not guarantee the fact that social ills can be prevented.
"If we look at it now, social ills can occur anywhere, it is not necessarily the case that unhealthy activities only occur through the culture of hanging out at restaurants during the night," she said, adding that the state government should review the new rule before it is implemented.
Yesterday the media reported that Kelantan Menteri Besar Ahmad Yakob was looking to limit the operating times of eateries, coffee shops or restaurants until midnight beginning next year, to curb social ills.
Ahmad said a study found that the culture of hanging out in eateries late at night led to youths getting involved in unhealthy activities.
-- BERNAMA