Polis seize 480 kg of ketum leaves

Last Update: 24/10/2019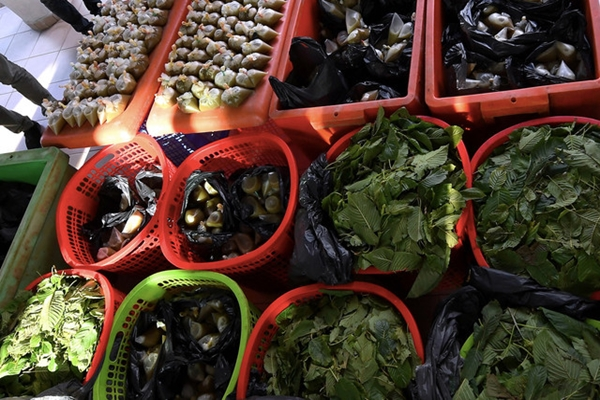 GUA MUSANG, Oct 24 -- Police confiscated 480 kilograms of ketum leaves and 100 bottles containing dark liquid believed to be cough mixture in two vehicles in two separate places in Taman Tropikal and at Kilometer 20 Jalan Gua Musang-Kuala Krai last Monday.
Gua Musang OCPD, Supt Mohd Taufik Maidin described the seizure of the ketum leaves valued at RM8,400 as the biggest this year and three men aged between 32 and 37 were also detained.
"In the first case police came across a four-wheel-drive carrying a 37-year-old man who was behaving suspiciously at about 5.30 am at the Tropical Park area and upon checking the vehicle, found 25 sacks containing 200 kilograms of ketum leaves believed to be for the Pahang market.
He told a media conference at the district police headquarters here this afternoon that the leaves were brought from a state in the north of the peninsular.
Mohd Taufik said that in the second case at about 9am, his men detained a Produa Alza car carrying two men aged 32 and 36 at kilometer 20 Gua Musang-Kuala Krai road after passing Jalan Simpang Pulai-Gua Musang.
He said upon inspection, police found 280 Kilograms of ketum leaves in black plastic container and 100 bottles containing black liquid believed to be cough mixture and ketum water for markets in Gua Musang, Kuala Krai and Kota Bharu.
-- BERNAMA