Cancer-stricken "little fireman" dies

Last Update: 25/10/2019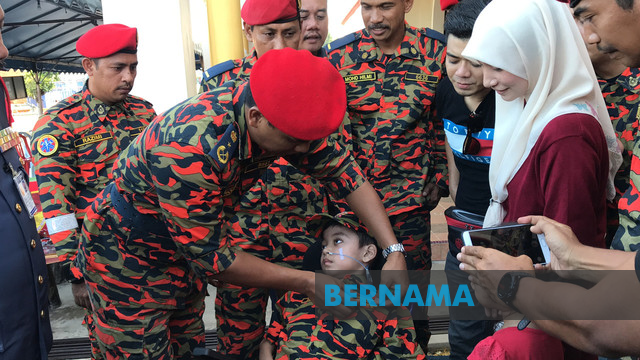 KUANTAN, Oct 25 -- Cancer-stricken "little fireman", Ahmad Danial Ahmad Suhairi died here this morning.
The seven-year-old boy gained public attention after the Pahang Fire and Rescue Department fulfilled his wish of becoming a fireman through the "Program Untukmu Danial: Potret Seorang Pejuang" held on Oct 5.
At the event, Ahmad Danial was given the opportunity to put on a fireman's uniform complete with a name tag and go on fire engine rides.
The boy's father Ahmad Suhairi Ali, 33, said his son was pronounced dead at Universiti Islam Antarabangsa Malaysia Hospital in Indera Mahkota here at 4.20 am.
"He looked normal when I returned home from work at midnight. He had just vomited and I tried to get rid of phlegm from his throat by changing his position but I noticed that (Ahmad) Danial was not breathing.
"I performed CPR (cardiopulmonary resuscitation) on him but there was no response and he was rushed to the hospital, where he was later pronounced dead," he told reporters after his son's funeral rites.
Ahmad Danial was laid to rest at the Kampung Pantai Beserah Muslim Cemetery here at 10.30 am.
The eldest of three siblings was diagnosed with stage 4 of diffuse intrinsic pontine glioma in March.
Ahmad Danial's condition had deteriorated rapidly since then and was put under palliative care.
-- BERNAMA