MATRADE keen to boost number of registered members in Penang

Last Update: 30/10/2019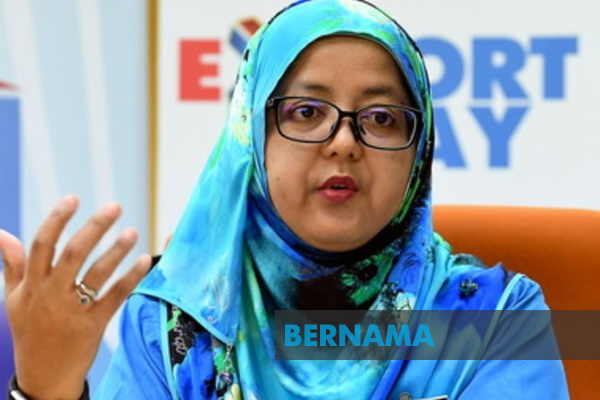 By Nur Adila Abdul Wahab
GEORGE TOWN, Oct 30 -- The Malaysia External Trade Development Corporation (MATRADE) is encouraging more entrepreneurs in Penang, especially the small and medium enterprises (SMEs), to register as its members due to the state's small registration number.
Its deputy chief executive officer, Sharimahton Mat Saleh, said although Penang was the largest export state in Malaysia, it accounted for only 7.3 per cent out of the 24,000 companies in the country that had become MATRADE members.
"Companies from the northern region that have registered as members in our database comprise only 14 per cent or 3,358 companies, while Penang, the largest export state, represents only 7.3 per cent, or 1,762 companies.
"This is a very small number," she said in an interview with Bernama and The Star in conjunction with MATRADE's signature Exporters Development programme, 'MATRADE Export Day 2019 - the Penang edition', here today.
The one-day event will kick off tomorrow with the participation of 300 companies from the northern region.
Sharimahton said most of the companies that had registered were involved in food and beverages, machinery, manufacturing and personal care, such as pharmaceutical and cosmetic products.
She said MATRADE had organised a number of outreach programmes in order to attract more companies to be more active in export.
She added that entrepreneurs and companies that became MATRADE members would receive guidance in becoming exporters, including through trade advice, the new exporters development programme, export promotions and market information.
"With the uncertainties now with the trade war, it is more important for them to be exporting because, amid all these challenges, there is also an opportunity.
"We do not want them to wait until everything is clear before they start export promotions or seek export opportunities. This year alone we have up to 52 export promotion events; that means we have export missions and participation in trade fairs overseas," she said.
In addition, Sharimahton said, MATRADE had a lot of exporter development programmes and provided market development grants -- reimbursable grants of up to RM300,000 -- to help companies in promoting their products and services at the international level.
She said MATRADE also provided assistance to companies involved in cross-border e-commerce and was currently working closely with 20 e-marketplaces to tap the overseas markets.
"Meanwhile, the Mid-Tier Companies Development Programme, a customised programme to help companies in their export plans, currently involves 26 companies.
"This is a development programme in which we work with the experts to assist and guide the companies on how and where to export. We assist by connecting them to the markets where they want to export," she added.
-- BERNAMA