Kedah aims to increase high-speed broadband coverage by 2021

Last Update: 01/11/2019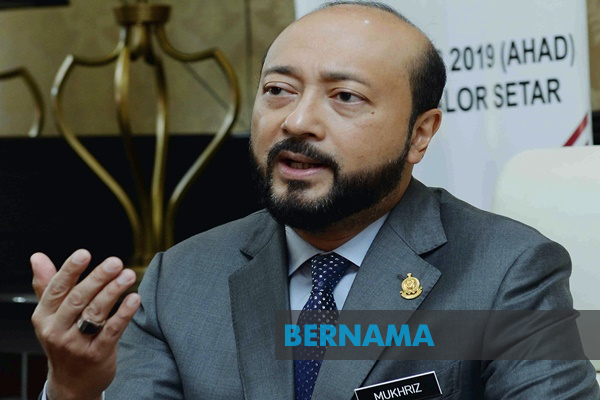 ALOR SETAR, Nov 1 -- The Kedah government is working to increase the coverage of the broadband access with speed of up to 500 megabytes per second (Mbps) especially in the state capital and selected industrial areas by 2021.
Menteri Besar Datuk Seri Mukhriz Tun Mahathir said the focus would also be on efforts to increase the fiber optic network to cover up to 70 per cent of public facilities by 2022.
"The state government is aware of the fact that the digital economy is booming and will be the catalyst for future economic growth, which is why plans are put in place for the next few years.
"We will also seek to increase the average 30 Mbps in 98 per cent of populated areas by 2023, apart from the setting up of the state Telecommunications Infrastructure Committee to coordinate and facilitate the development of telecommunication infrastructure in Kedah," he said this when officiating the Kedah Digital Expo 2019 here, today.
He said all these plans were mooted to provide convenience and to enable the people of the state to have better access to benefit from the Internet world without borders.
Meanwhile, Mukhriz also said that despite the forecast that as many as 75 million jobs would disappear as the Fourth Industrial Revolution (IR 4.0) progressed, people need to be aware that new job opportunities would emerge and they should be wise enough to look for opportunities as in today's digital world, everything was no longer impossible.
--BERNAMA