Tonto disguising as anglers to provide information on MMEA movement

Last Update: 02/11/2019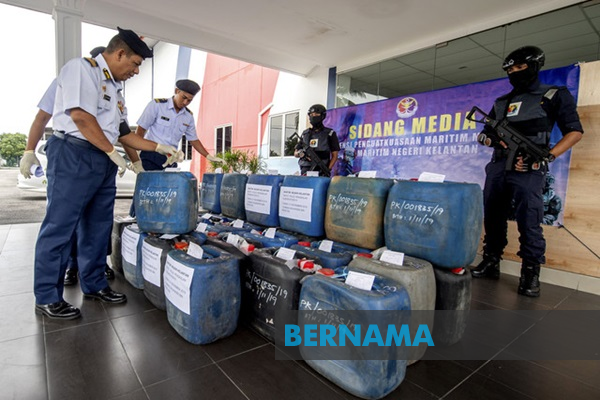 PASIR PUTEH, Nov 2 -- The Kelantan Malaysian Maritime Enforcement Agency (MMEA) has detected the latest tactic of smugglers who pay tontos to disguise as anglers or fishermen to give information on the agency's movement while at sea.
Kelantan MMEA director Capt Muhammad Nur Syam Asmawie Yaacob said these tontos would be located at several areas felt to be strategic by the smugglers to monitor the movement of MMEA vessels and boats in the Kelantan waters to prevent crime.
"These tontos will use all the technology available especially telephones and signal lights to contact the smugglers after observing the MMEA vessels leaving the operation area and the smugglers would move back into waters designated to land the smuggled goods.
"There are also some tontos who disguised as fishermen and dropping fishing nets in certain areas to make it difficult for MMEA vessels especially when chasing boats used for smuggling," he said at a media conference at the Kelantan MMEA headquarters in Tok Bali, here today.
Muhammad Nur Syam Asmawie said the smugglers would also use coastal waters to transport smuggled goods to particular destinations as the physical conditions of the MMEA vessels and boats could not operate in shallow waters.
-- BERNAMA