PTMP: RM851 million package 2 project to complete by April 2023

Last Update: 02/11/2019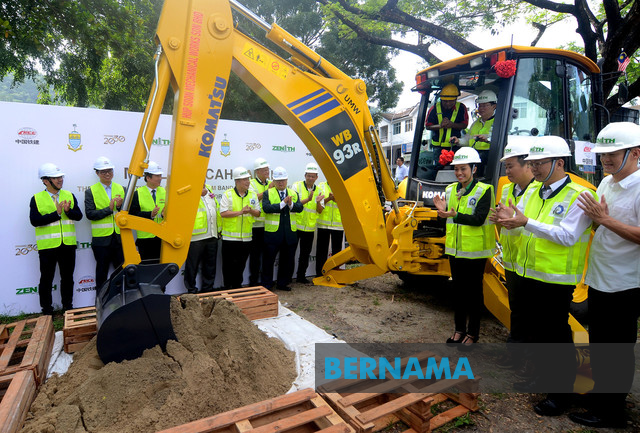 GEORGE TOWN, Nov 2 -- Construction of the bypass linking Bandar Baru Air Itam in Farlim to Tun Dr Lim Chong Eu Expressway here, worth RM851 million is expected to be completed by April 2023.
Chief Minister Chow Kon Yeow said preliminary works on the Package 2 project under the Penang Transport Master Plan (PTMP) would be carried out from today until April next year.
"The construction of the 5.7 kilometre stretch will take 36 months, beginning from April next year and by April 2023 the project should be completed," he told reporters after the groundbreaking ceremony here today.
The PTMP Package 2 project is aimed at improving traffic dispersal in areas with serious road congestion and is able to reduce travel time from Air Itam at Thean Teik Expressway to Tun Dr Lim Chong Expressway from 40 minutes to five minutes.
Chow said the state government would assure residents of Penang that no toll charges would be imposed for this expressway in the future.
The project was awarded to Consortium Zenith Construction in 2013 through an open tender process where a preliminary agreement was signed for implementation of a feasibility study and detailed design for the road and tunnel project.
As the environmental impact assessment (EIA) for the road project was approved by the Department of Environment (DOE) on Nov 7, 2017, the state government proposed that the Package 2 project be implemented first.
The PTMP project is an initiative of the state government, estimated to cost RM46 billion, encompassing an undersea tunnel connecting the island to the mainland, highways, light rail transit (LRT), monorail services and a comprehensive bus network on the island and the mainland.
In addition to Package 2, three other packages under the PTMP are Package 1 involving the construction of the north coastal paired roads from Tanjung Bungah to Teluk Bahang, Package 3 linking Jalan Pangkor to Tun Dr Lim Chong Eu Expressway while Package 4 covers the underwater tunnel project .
-- BERNAMA