Penang state government's stance on vernacular schools unchanged

Last Update: 04/11/2019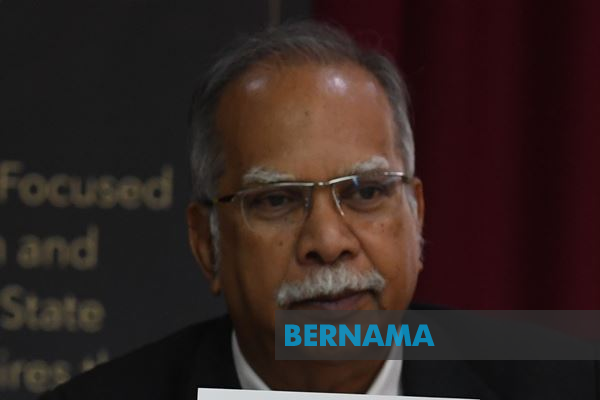 GEORGE TOWN, Nov 4 -- The Penang state government's stance on vernacular schools remains unchanged despite views from some quarters that the schools would become a hindrance towards Malaysians unity.
Deputy Chief Minister II P. Ramasamy said school is a place to foster values such as equality, mutual respect and tolerance among students of different races, cultures and religions.
"The Penang state government disagrees with the views of some quarters that vernacular schools are a hindrance towards the unification of Malaysian societies.
"Based on the state Education Department's (JPN) record, the population of students in vernacular schools in the state involving the various races stood at 3,552 students which include Chinese and Indian pupils," he said during question time at the State Legislative Assembly sitting here today.
Ramasamy said this in reply to M. Satees (PH-Bagan Dalam) who wanted to know the state's stance on the issue.
Ramasamy said based on the JPN's record, vernacular school was one of the platforms for unity building among the multiracial society.
"The state government is always concerned and provides assistance to all schools, including vernacular schools under annual education assistance programme, and for 2019, the state government has channelled RM8.4 million to missionary/Chinese/private schools and RM2 million to Tamil schools," he said.
He said the state government also emphasised on Islamic studies through an annual allocation of RM2.5 million to Sekolah Agama Rakyat, including Maahad Tahfiz and Islamic kindergartens, among others.
"Beginning this year too, some 170 national primary and secondary schools in the state received RM3 million from the state government for repair and maintenance of the schools' infrastructure," he said.
It is hoped that schools in Penang would be able to realise the state government's aspiration to create a skilled and competitive workforce to continue to drive the development of the state's economic sectors.
-- BERNAMA