Another temporary flood evacuation centre in Hilir Perak closed

Last Update: 04/11/2019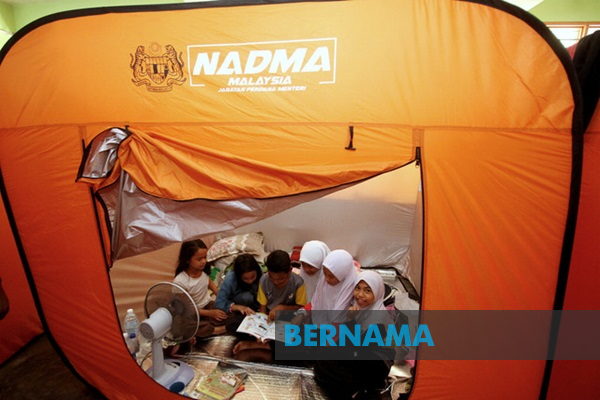 IPOH, Nov 4 -- One more temporary evacuation centre in Perak was closed bringing the number closed to two today.
A spokesman for the state Fire and Rescue Department of Malaysia in a statement today said, the temporary evacuation centre closed was Sekolah Kebangsaan (SK) Changkat Jong, Teluk Intan in Hilir Perak district which had previously housed 47 evacuees from 11 families.
"It was officially closed by the Kerian district officer who is also the the district disaster management chairman, at 9.45 am today, after remaining open since Oct 26," he said.
The relief centre at SK Changkat Lobak in Kerian district which had earlier housed 149 flood victims from 35 families, was also closed today, he added.
"This is because the water level in both areas was declining and the evacuees have been allowed to return home," he said.
With the closure, only two evacuation centres are still open in two districts in the state, with 210 evacuees from 54 families compared to 406 people from 100 families, this morning.
The two evacuation centres still operating are in SK Parit Haji Aman in Kerian district, where the number of evacuees remained at 128, while in Manjung district 82 people are still staying at Sekolah Agama Rakyat Padang Serai.
-- BERNAMA