TFC looking for striker to replace Kipre Tchetche

Last Update: 04/11/2019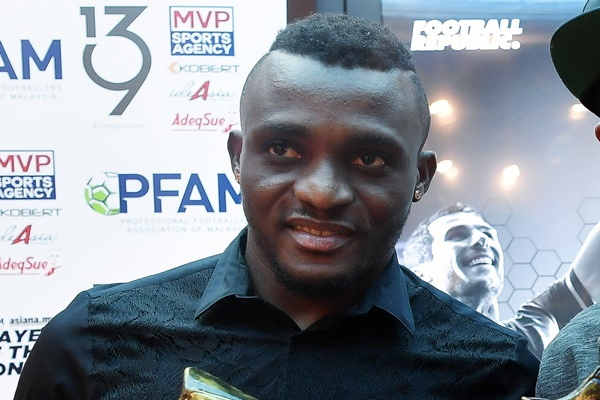 KUALA TERENGGANU, Nov 4 -- Terengganu FC (TFC) coaches are looking hard to find a new import striker to fill the vacancy left by Kipre Tchetche.
Terengganu Football Association (PBSNT) deputy president, Hishamuddin Abd Karim described Tchetche as among the best strikers in the team.
Therefore, Hishamuddin hopes TFC chief coach, Nafuzi Zain would find a suitable player on par with Tchetche who had earned a good following among fans in the state.
"We are leaving the task of searching the player to the chief coach and is confident he could ger the right man for the team," he said when contacted by Bernama today.
Tchetche who was with the Turtles since 2017 will leaving to join Red Eagles.
Meanwhile, PBSNT in its Facebook page today announced 12 players would not be with TFC next season.
Apart from Tchetche, the players who dropped included Malik Mat Ariff, Ahmad Syamim Yahaya, Shahrul Aizad Zulkifli, Nabi Ahmad Latpi and Khairul Izuan Rosli.
"Other players are Vietnam import Thierry Chantha Bin, Adib Aizudin, Khairu Azrin Khazali, Khairul Anwar Shahrudin, Hasni Zaidi Jamian as well as goalkeeper, Wan Muhammad Azrei Wan Teh," it said.
-- BERNAMA