Sarawak will work with world body to promote local crafts

Last Update: 08/11/2019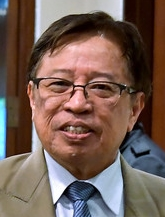 KUCHING, Nov 8 -- The Sarawak government will collaborate with the World Crafts Council (WCC) International and WCC Asia Pacific Region on projects and exhibitions regarding crafts in Sarawak, said Chief Minister Datuk Patinggi Abang Johari Tun Openg.
Apart from being the first Malaysian state to be conferred the status of International City for Craft by the council, Sarawak had also received numerous international awards on crafts, he said.
These include the seal of excellence by UNESCO-Asean Handicraft Promotion and Development Association (AHPADA) since its inception in 2001, he said when opening the World Crafts Cities Network Forum, held in conjunction with the 10th biennial World Eco Fibre and Textile Forum here today.
Abang Johari said Sarawak had also seen a resurgence of many of its traditional crafts in the last couple of years.
"Malay kain songket and keringkam has been revived, while Orang Ulu beadwork has become a fashion accessory widely worn by ladies and men alike," he said.
Abang Johari said the forum is discussing a relevant subject as even in this age and time what constitutes a national costume is still debatable.
Also present at the event were state Tourism, Arts, Culture, Youth and Sports Minister Datuk Abdul Karim Rahman Hamzah, WCC International president Rosy Greenless, WCC Asia Pacific president Dr Ghada Hijjawi Qaddumi, AHPADA president Edric Ong, who is also the Society Atelier Sarawak president.
The three-day forum, with the theme "Dress and Cultural Identity", has attracted speakers, fashion designers and delegates from 20 countries, including Indonesia, the Philippines, Singapore, India, Bangladesh, Kyrgyzstan, Kazakhstan, Oman, Iran, Japan and the United States.
-- BERNAMA