Perak seeks consent of Sultan to gazette Royal Lake Garden

Last Update: 10/11/2019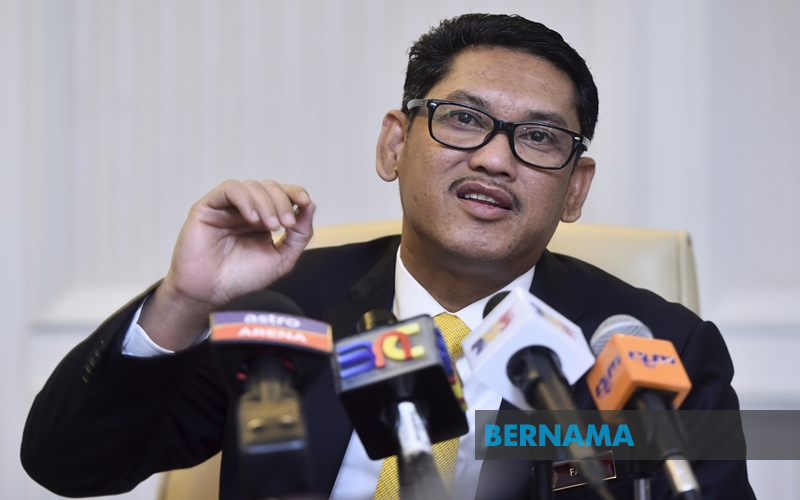 KUALA KANGSAR, Nov 10 -- The Perak government has asked for the consent of the Sultan of Perak, Sultan Nazrin Shah to gazette the Taiping lake Garden including Bukit Larut as the Royal Lake Garden.
Menteri Besar Datuk Seri Ahmad Faizal Azumu, when submitting the proposal to Sultan Nazrin, said any development in the whole area would have to seek the consent of the Sultan of Perak after it is gazetted.
''The Taiping Lake Garden is a very valuable heritage. The state government is of the opinion, this area must be protected from any development activities, which can affect its natural beauty,'' he said.
He said this at an awards conferring ceremony in conjunction with the 63rd birthday of Sultan Nazrin at Istana Iskandariah, here today.
In addition, Ahmad Faizal said the Perak government targeted tourism as being two-pronged because other than spurring the growth of the service sector it could also popularise the economy.
''The state of Perak is a heritage which is rich in treasures, races, culture and history. They are an asset of civilisation which is the source of attraction to domestic and foreign tourists,'' he said.
Touching on the welfare of the people, Ahmad Faizal said the state government gave serious focus on the effort to improve the existing social security net including by introducing the Concerned Perak Card which benefited 17,000 households this year.
He said the effort would be expanded further next year to champion the welfare of the less fortunate other than by adding value through the introduction of the 'exit policy programme' aimed at empowering selected aid recipients.
In his speech, Ahmad Faizal, who was representing the state leadership, pledged to preserve the constitutional monarchy in the state in accordance with the oath to strengthen the tradition of the state's system of monarchy which had been inherited for centuries.
-- BERNAMA