Abang Johari thankful Sarawak given authority to regulate environmental protection in state

Last Update: 11/11/2019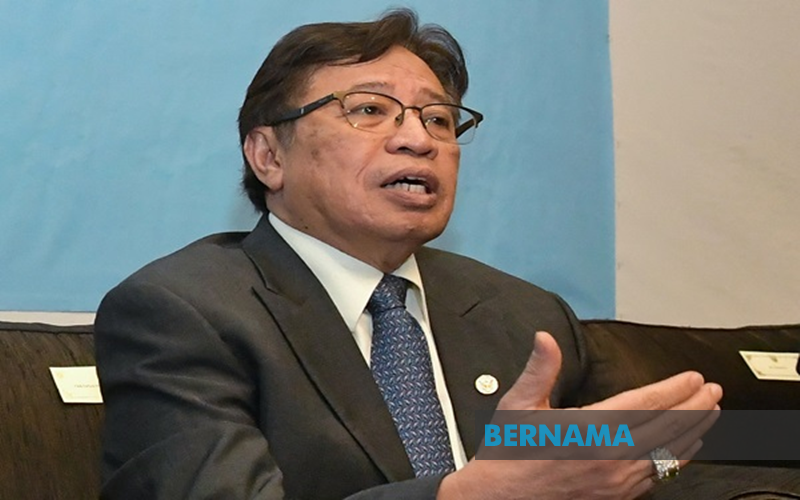 KUCHING, Nov 11 -- Chief Minister Datuk Patinggi Abang Johari Tun Openg is grateful that through the Malaysia Agreement 1963 (MA63), Sarawak got back the authority to enact laws regulating the environment in the state.
He said after the Federal Government returned the environmental regulatory power to the state the Sarawak state legislative assembly unanimously passed the Natural Resources and Environment (Amendment) Bill 2019 on Nov 4.
"With the amendment, officials of the Natural Resources and Environment Board (NREB) have the authority to take the necessary action and manage the environment from Sarawak perspective," he said in his opening speech at the state-level National Environment Day here today.
Also present was Department of Environment director-general Norlin Jaafar.
Elaborating Abang Johari said Sarawak would try to manage the environment holistically as well as use the latest technology in managing and creating positive surroundings and conditions for people of the state.
Deputy Chief Minister Datuk Amar Awang Tengah Ali Hasan when tabling the Bill that sought to amend the Natural Resources and Environment Ordinance said, the Bill was aimed at expanding the law on open burning particularly in commercial farming agriculture, to ensure better compliance with current environmental requirements and practices.
Under the Bill, the penalty for open burning will be increased from RM20,000 or/and three years in jail to RM100,000 or/and five years' imprisonment or both, upon conviction, with a penalty of RM1,000 each day for continuous offence.
In addition, a fine of RM100,000 or/and a five-year jail term will be imposed for open burning or destroying plants without the written permission of the NREB controller.
-- BERNAMA